The importance of boundaries in relationships: Nurturing love and respect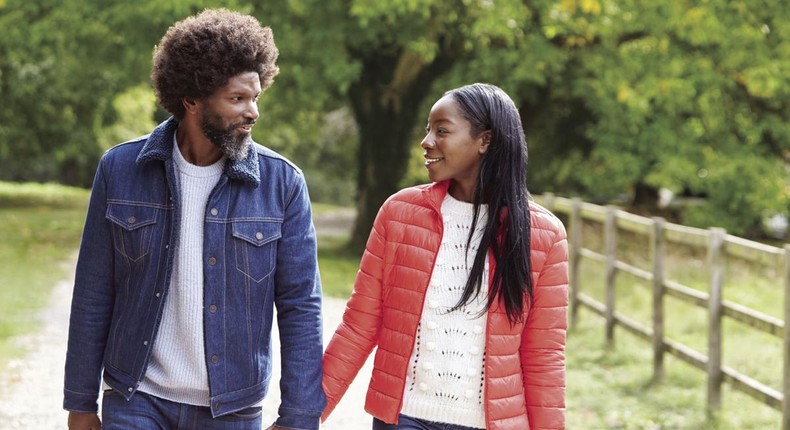 Relationships are built on love, trust, and understanding, but one vital aspect that's often overlooked is setting and maintaining boundaries.
Boundaries act as essential guidelines that help establish mutual respect, promote healthy communication, and foster personal growth within a relationship.
In this blog post, we will explore five critical aspects of boundaries in relationships, including identifying and respecting boundaries, the importance of revisiting and revising them, the significance of upholding core values, and the power of open communication.
Additionally, we will explore a creative way to express your feelings through the language of flowers. Let's dive in!
1. Identify your boundaries
Understanding your boundaries is the first step toward establishing a healthy relationship. Take the time to reflect on your needs, values, and personal limits. What makes you feel uncomfortable or disrespected? Knowing your boundaries empowers you to communicate them effectively to your partner. Remember, it is okay to have limitations, and expressing them is essential for maintaining your emotional well-being.
2. Communicate openly
Effective communication is the key to building and maintaining healthy relationships, even when you're separated by distance. Openly expressing your thoughts, emotions, and boundaries fosters understanding and connection. One creative way to bridge the gap in a long-distance relationship is through the language of flowers.
If your loved one happens to be in Dubai, for example, this can be an incredibly meaningful gesture. When it comes to conveying your emotions through flowers, Dubai provides a remarkable selection of options.
With a multitude of flower shops conveniently located in the city, sending flowers in Dubai becomes a beautiful gesture that surpasses distance and adds a touch of romance to your relationship.
By embracing the language of flowers and carefully selecting the perfect arrangements, you have the ability to express your emotions and strengthen your emotional connection with your beloved.
3. Respect your partner's boundaries
Just as knowing and communicating your boundaries is crucial, it is equally important to respect your partner's boundaries. Each individual brings unique experiences and perspectives to a relationship, and honoring their boundaries demonstrates empathy and care. Create a safe space where you and your partner feel comfortable expressing your needs and boundaries without fear of judgment or rejection.
4. Revisit and revise
Boundaries are not static; they evolve as individuals and relationships grow. Regularly revisiting and revising boundaries ensures they remain relevant and aligned with your evolving needs.
As life circumstances change, open conversations about boundaries can help maintain a healthy balance and prevent resentment or misunderstandings from arising. Remember, boundaries are a fluid part of a relationship, and reassessing them demonstrates your commitment to growth and harmony.
5. Don't compromise on your core values
While compromise is a fundamental aspect of any relationship, it is essential not to compromise on your core values. These values are deeply ingrained and define who you are as an individual.
Failing to honor your core values can lead to dissatisfaction and erosion of self. Seek a partner who respects and shares similar values, ensuring a solid foundation for your relationship to thrive.
Relationship boundaries serve as the cornerstone of healthy and fulfilling relationships. They provide a framework for respect, understanding, and personal growth.
Identifying and communicating our boundaries establishes a sense of self and ensures our emotional well-being. Simultaneously, respecting our partner's boundaries creates a safe and nurturing environment where both individuals can flourish.
Regularly revisiting and adjusting boundaries demonstrates a commitment to growth and adaptability, fostering harmony within the relationship. Upholding core values is essential, as it maintains our authenticity and preserves the foundation of our connection.
Open and honest communication, coupled with the creative use of flowers to express our feelings, deepens our emotional bond and adds a touch of romance to our interactions.
Remember, boundaries are not restrictive barriers; they are the guiding principles that enable us to love and be loved in a way that respects our individuality and fosters mutual growth. Embracing the importance of boundaries allows us to cultivate relationships filled with love, understanding, and lasting happiness.
JOIN OUR PULSE COMMUNITY!
Recommended articles
3 BY 4 Gourmet celebrates Africa's culture with Street Food Celebration
Sleep paralysis: Caused by witches or a natural occurrence?
Here's all you need to know about Kegel exercises
Irish Board launches €1m Spirits campaign in Nigeria
itel's Love Always on CSR initiative enriches education in Nigeria
Ralph Lauren fragrances unveils CKay as face of the world of Polo Franchise
Nigerian brand Gia Bridals dazzles with collections at New York Fashion Week
5 toxic habits you need to let go of to have a healthy relationship
Over 25% of the men who requested DNA tests weren't biological fathers - Report
How to make 'Chanko Nabe' soup Japanese sports personalities use for weight gain
5 reasons you shouldn't move in with your partner before marriage
Here's what happens when you drink red wine during your period
Manchester United senior players beg Sancho to apologise to Ten Hag
Ukrainian club copy Nigeria's Super Eagles jersey
Victor Osimhen dodges fine for substitution bust up
Mikel Obi: Super Eagles legend branded 'fine boy no pimple' in Dubai
Give us Mourinho! Chelsea fans beg for 'Special One' after latest defeat
Check out Cristiano Ronaldo's amazing car collection reportedly worth over a staggering N20 BILLION
Anthony Joshua and Burna Boy: Nigerian-born boxer and African giant team up for Boss at Milan Fashion Week
How Nigerians can vote for Osimhen to win FIFA Best Player Award ahead of Messi
I want to 'teach' after football - Lionel Messi opens up on retirement plan