Here are 5 ways to do PDA that's cute, not disgusting
How to be put the mushy with your boo in front of others without being gross.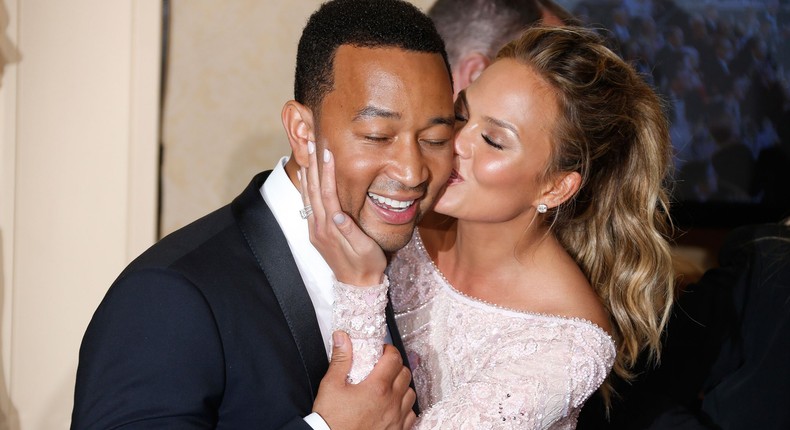 Public displays of affection are those romantic, affectionate acts you do with bae in the presence of others.
They're those touches, kisses, hand holding and other acts of love you do with other people around and you really don't care whether they watch or not. Matter of fact, the fact that people witness those outward expressions of love is why some love Public Displays of Affection
PDA, as it is more conveniently called, has no doubt become more prominent with the popularity of all the social media platforms.
Since it's something so common, and apparently so desirable, how does one go about showing or doing PDA in real life and online without disgusting other people?
The perfect guide to doing PDA
This is how to show PDA to your boyfriend or girlfriend, husband or wife, without overdoing it.
1. Kissing is cute PDA
If you don't mind doing it in public, then, fine. Just keep the tonguing at the most minimal.
And if you must share pictures of very erotic kisses on social media, it's best to do so once in a while. Feel free to post as many cheek kisses as possible, though.
Hand holding, cuddles, embraces and snuggling up to each other are really cute and inoffensive, too.
2. Be considerate of others
It goes without saying that if the people around you are starting to get uncomfortable about your public display of affection, it may be time to actually stop, particularly if you're being gross about it.
3. Make your PDA look good
Because anything worth doing at all should be done very well. You don't want your picture appearing on Instagram blog pages looking like this:
Don't kiss ugly if you are kissing in public [Credit RadioJambo] Pulse Nigeria
4. Do only what your partner likes
Your partner may be cool with PDA but only to a certain extent. You may love some ass-grabbing but your partner does not like being groped like that in public. And that should be OK because, even in relationships, people have boundaries and you should learn to respect that.
As for social media, watch the words you use if you are writing about your partner on social media. Don't give out too much information that m\y either haunt you, or make your partner feel awkward or embarrassed.
ece-auto-gen
5. It's PDA, not outdoor porn!
No need for indecent exposure or other outrageous acts. Always try to avoid heavy petting, or dipping your hands in your partner's most intimate parts. Leave out that part till you are behind closed doors.
Watch the video below to understand more about the cutest PDAs!
JOIN OUR PULSE COMMUNITY!
Recommended articles
Anticipated Akada children's book festival returns for its 5th edition
Unforgettable Night of Fun & Smirnoff: Lagos soars with epic BBN fans party
5 things women put on that men find instantly attractive
5 bad habits to drop if you don't want to look older than your age
If you feel insecure about your boobs, read this
The Macallan exclusively launches Double Cask 30 Years Old in Abuja
How to turn down sexual advances from your partner
The Macallan Sherry Oak 25 & 30 YO unveiled in Nigeria
Delusion might be the solution: Study reveals negative thoughts are better suppressed
The legend behind why cassava makes us very sleepy
Why guests had to squeeze between 2 naked models to enter an art show
How to give your pork this popular South American drink flavour
Super Falcons' Michelle Alozie drops football hot take
Kane defends Harry 'One of the best defenders in history' Maguire, calls for end to scapegoating
Provedel: 4 goalkeepers who have scored in the Champions League including Vincent Enyeama
Andre Onana: Critics of the Manchester United goalkeeper are missing the bigger picture
100 not out: Lewandowski moves closer to Messi and Ronaldo with century of European goals
Is Victor Osimhen in for a troubled season under Rudi Garcia?
Pep Guardiola laughs off Man Utd's title challenge
Braga vs Napoli: Victor Osimhen aiming to break Obafemi Martins' 13-year-old UCL record
Victor Boniface girlfriend: 8 Interesting things to know about Rikke Hermine