Cheating: Is it too much honesty to confess when you were not caught?
You cheated on your partner. No suspicion. No discovery. No arrest. Would you still confess?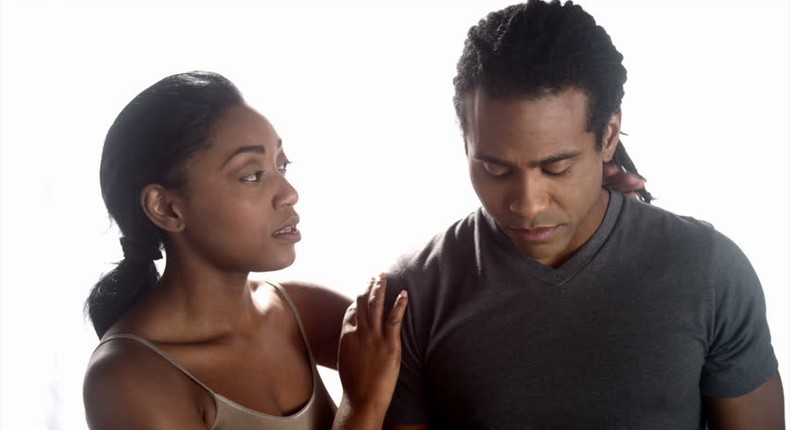 So lets quickly lay a foundation here: relationships may thrive without complete honesty. Matter of fact, as
Sounds confusing, but it is true.
Also, cheating is bad. Wrong, unwholesome, terrible, devastating and represents all the bad things that no one wants to experience in a romantic relationship.
Having said that, you should know that when partners in a relationship get into the journey of loving on each other and doing everything that people in relationships do, they sometimes do so on the foundation of incomplete honesty, and frankly, that has been said to be the best way to go about relationships sometimes.
The security of knowing that your partner is being open and truthful with you eliminates fear and worry, yes. And while honesty and openness are such a big deals and aspects of relationships that should never be ignored, there is also such thing as 'too much information,' and that could actually be a problem.
While no one is against the idea of letting your partner know all there is to know about you, the question you will have to ask before divulging all elements of your past, present and future to them is: do they really need to know this?
It's a tricky thing, really. But if you will not self-sabotage your relationship, it is something worth considering.
Picture this scenario: a wife cheats on her husband with a colleague at work. It was one of her weakest moments a one-time thing. She can not even explain how it happened and for two long weeks, the remorse and regret continues to eat at her guts.
On one hand, despite the fact that her husband has next to no chance of knowing about her indiscretion, she feels like 'fessing up, telling him about the weakness, the mistake and the downward spiral she has been on since it happened.
On the other hand, she fears that he may never understand and that the marriage will go to ruins from there. But the regret and intense bad feeling refuses to die down.
ece-auto-gen
Now the big question: to tell, or to not tell?
While honesty is the best option and the greatest key to maintaining communication and bond in a relationship, it is obviously too unreasonable to confess in the picture painted above. And in a general sense, the rule remains the same - you cannot own up to a truth that can potentially ruin a perfectly fine relatiionship.
If they have next-to-no-chance of ever finding out, it's Ok to let sleeping dogs lie, really. This is not an article glorifying cheating in any way. But it simply is more prudent to not upset a fine relationship on the grounds of one small indiscretion, provided that it was a mistake that will never repeat itself.
It needs to be said that for this rule to actually apply, you must feel truly remorseful and be committed to ensuring that it never happens again.
JOIN OUR PULSE COMMUNITY!
Recommended articles
Socialite Cubana Chief Priest accuses BBNaija's Maria of 'stealing' his sister's husband
Paul Okoye shares Cubana Chief Priest's phone numbers as he continues to defend BBNaija's Maria
10 countries where prostitution is legal
Davido and Chioma spotted together for the first time since rumoured breakup
Pulse Exclusive : New court documents claim BBNaija's Maria's alleged partner is in court to dissolve marriage
Actress Esther Nwanchukwu calls Junior Pope her 'man friend' months after she tattooed his initials on her body
7 things every woman wants to hear during sex
BBNaija's Wathoni called out by Ani Amatosero for saying women use their bodies to get roles in Nollywood
Ever heard about the massacred souls that haunt Iva Valley in Enugu?