Why car sex is not as great as it sounds
As intriguing as it sounds car sex may not be as fun as it sounds.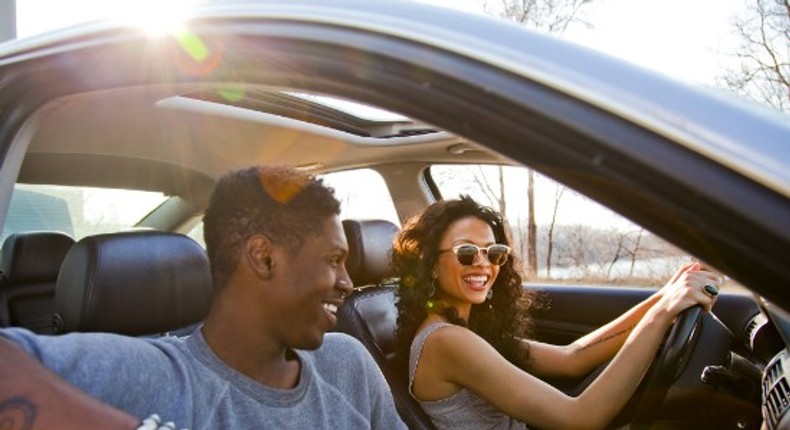 This is due to several practical and psychological reasons:
Limited Space for Various Positions: Engaging in sexual activity in a car can limit your range of motion and the variety of positions you can try, which can impact the overall experience.
Discomfort: Car seats are designed for sitting, not for intimate activities. The seats may not provide the necessary support or cushioning, leading to discomfort and potentially even pain during the act.
The constant fear of getting caught: Finding a secluded and safe spot for car intimacy can be tricky. Fear of being caught or seen by passersby, or even potential voyeurs can contribute to anxiety and decreased enjoyment.
Shaky and Noisy: Cars can be noisy environments, both from the outside and inside (engine noise, creaking seats). The frame of the car can shake during the act, drawing the attention of passersby.
Safety Concerns: Engaging in sexual activity while driving can be extremely dangerous and illegal. Even if the car is parked, there are still safety concerns to consider, such as potential hazards or sudden movement of the car.
It gets extremely sweaty: When things get steamy in the car you might have to turn on the AC or roll the window down keeping things clean and hygienic can be challenging, leading to concerns about bodily fluids, cleanliness, and potential mess.
Distractions: It can be challenging to fully immerse yourself in the experience when you're worrying about logistics, potential interruptions, and other distractions that might come with a car setting.
Of course, individual preferences vary, and some people might find the idea of car intimacy exciting and enjoyable despite these challenges. If you do decide to explore this, communication, consent, and safety should always be top priorities.
JOIN OUR PULSE COMMUNITY!
Recommended articles
5 signs you are in a healthy relationship and you might have found the one
Men, here are 5 places you shouldn't touch a woman during sex
4 African countries are responsible for 70% of the chocolate in the world
Hungarian Recipe: How the famous Jókai bean soup is made
7 reasons women don't get wet even when aroused
Lagos welcomes the Latest Beach & Lake Resort - YOLO Island
All you need to know about jaguars, the Amazon's mightiest apex predators
4 diet changes that may help ADHD symptoms, according to a dietitian
7 easy ways you can get plump lips
10 green flags women ignore in men when watching out for red flags
10 ways to keep your clothes wrinkle-free without ironing
Foods that can worsen your acne
Thiago Silva recalls TB fright ahead of Chelsea debut
Brazil vs Argentina: Bloody scenes at the Maracana as Brazilian police and Argentine fans clash
Arda Turan: Ex-Atletico star in hot tears after losing $13 million to 'yahoo yahoo'
Global Soccer Award: Osimhen to battle Messi and Ronaldo
Lionel Messi and Scaloni's Argentina relationship set to end