5 ways to keep the spark alive in your relationship
Falling in love might be easy, but staying in love is not as easy as it seems.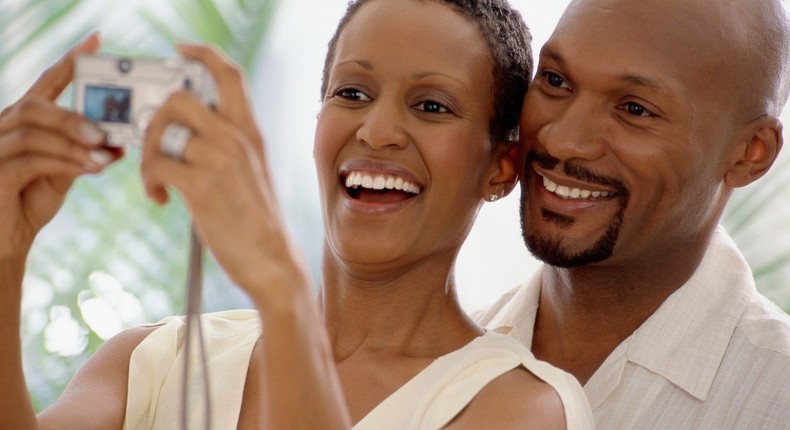 As fun and wonderful relationships are, they require some work to keep them going.
Losing some of your feelings in a long-term relationship is almost inevitable, and you find out that you are not as head over heels in love with your partner as you were in the beginning. It is perfectly normal to not feel the butterflies in your belly anymore, so you're not a bad person if you find out the feelings are not as deep anymore. That's why most people think love alone cannot keep a relationship going. But this doesn't mean the relationship has to come to an end, the spark can be kept alive and you find out you still want to be with your partner, you want the relationship to work out.
Here are some ways to keep the spark alive in your relationship;
1. Love in your partner's love language
Yes, you still love your partner, but are you loving them in the way they want to be loved?. A person's love language is the way they prefer to be shown love to. Your love language may vary from your partner's, this is why it is important to understand your partner's love language and put it into practice. This way, it is easier to communicate your love to them. If your partner's love language is words of affirmation, write them love letters from time to time, tell them how you feel about them at the most random moments, and make them feel special with your words. If your partner's love language is spending quality time together, they would feel loved when you make time, even out of your busy schedule to spend time with them. Loving your partner in their love language is a sure way to keep the fire burning.
Going on dates is not only meant for people in the talking stage. Even married people should go on dates. This helps you connect to your partner on a new level, create a romantic atmosphere, and just enjoy the moment without the interference of other people, gadgets, and devices. It is alone time with your partner. The perk of it is that you can take aesthetic pictures to keep the memories alive. So from time to time, dress up and go out on romantic dates with your partner. It doesn't even have to be the most extravagant date. The moment is all that matters. Don't stop flirting with your partner.
Communication is key in any relationship. Let your partner know how you feel at every point in time. Don't keep things from them, especially when they do some little things that hurt you, they might not even realize. But you should let your partner know to avoid a reoccurrence in the future. And also respect your partner's needs.
Routines are boring and you'll get tired pretty fast. Always try something new with your partner. If your partner is the type that enjoys traveling, go on spontaneous trips, travel to new places, and explore the world together. Plan surprises for them. Know what your partner likes and try them out from time to time.
5. Pay attention to your partner
When you're spending time with your partner, give them your full attention, drop your phone. Make them feel wanted, and maintain eye contact with them.
JOIN OUR PULSE COMMUNITY!
Recommended articles
5 signs you are in a healthy relationship and you might have found the one
Men, here are 5 places you shouldn't touch a woman during sex
4 African countries are responsible for 70% of the chocolate in the world
Hungarian Recipe: How the famous Jókai bean soup is made
7 reasons women don't get wet even when aroused
Lagos welcomes the Latest Beach & Lake Resort - YOLO Island
All you need to know about jaguars, the Amazon's mightiest apex predators
4 diet changes that may help ADHD symptoms, according to a dietitian
7 easy ways you can get plump lips
10 green flags women ignore in men when watching out for red flags
10 ways to keep your clothes wrinkle-free without ironing
Foods that can worsen your acne
Thiago Silva recalls TB fright ahead of Chelsea debut
Brazil vs Argentina: Bloody scenes at the Maracana as Brazilian police and Argentine fans clash
Arda Turan: Ex-Atletico star in hot tears after losing $13 million to 'yahoo yahoo'
Global Soccer Award: Osimhen to battle Messi and Ronaldo
Lionel Messi and Scaloni's Argentina relationship set to end