5 healthy boundaries every relationship needs this season
Every relationship needs healthy boundaries.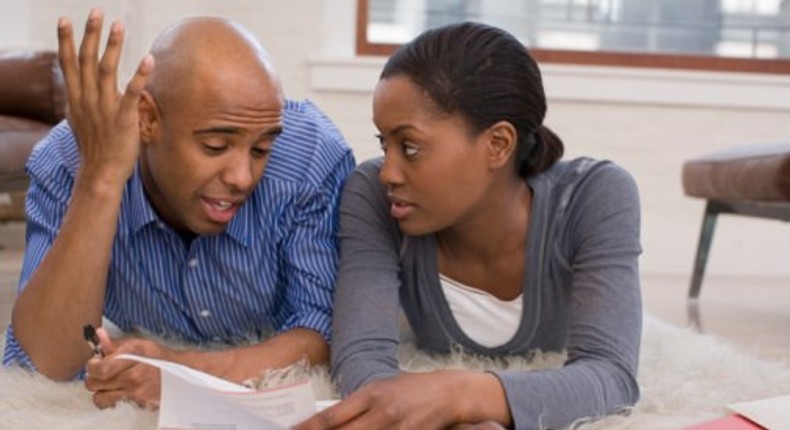 Topics such as the boundaries you wish to have can save you from heartbreak down the road.
These are simple dos and donts that you expect your partner to abide by. They could be as simple as how you expect them to communicate to whether or not your relationship is exclusive.
Setting boundaries can determine the success or failure of your relationship.
Even as you enjoy the butterflies that materialize in your stomach at the sight of your new partner, consider talking about the following:
This is very important information to give your partner. Tell them whether you like them to call or text, how often you need to hear from them, which pet names you like and which you don't, etc. This will ensure that nobody gets offended when their communication preferences aren't met.
In the same vein, talk about if and how you will address your relationship on social media. Some people are comfortable bearing it all online while others would like to keep it off social media.
What to do during conflict
Disagreements are inevitable and so, you need to know whether your partner needs time alone when they're angry or they prefer to hash out your disagreement there and then. Communicate this clearly, preferably before you have your first fight, so that you know what is expected of you.
The type of commitment you want
To avoid any misunderstandings, clearly state what you expect as far as your relationship is concerned. Will you be exclusive or would you like an open relationship?
As you talk about commitment remember that you can't change your partner. Even if you've clicked and you want different things from the relationship, it won't end well. Be strong enough to let go if your expectations as far as commitment is concerned.
It's very important to set sexual boundaries. Tell your partner what you like and don't like in the bedroom, how often you're comfortable having sex, what level of intimacy you like on a first date or in public and when you're alone, etc. Do you mind holding hands while you're out and about? Are you a chronic hugger?
A partner who won't respect these boundaries or tries to coerce you to break them even when you try to remain adamant risks becoming abusive. This is a relationship red flag and you need to run.
Tell your partner when you need personal space and what you require from them during this time. Do you need a few minutes alone when you wake up in the morning or do you like some quiet time when you come in from work?
Here's just one of the examples on boundaries you should set early on in your relationship. Don't be afraid to speak up if you feel your partner is crossing your boundaries and making you uncomfortable. And remember, some boundaries can be negotiated such that you're both happy and on the same page.
JOIN OUR PULSE COMMUNITY!
Recommended articles
4 African countries are responsible for 70% of the chocolate in the world
2023 World Oral Health Day: Colgate partners NYSC for nationwide community outreach
Fashion and Style Trends in Nigeria: A cultural melting pot
How to stop 'catching feelings' and get over a crush
How to cope with the loneliness that comes with adulthood
Wiz kids: 5 Nigerian child geniuses and their amazing feats
Who wore it better? Erica Nlewedim, Ini Dima-Okojie in a corset two-piece
Xiaomi launches Redmi Note 12 series in Nigeria inspiring users to "Live Vivid"
The style evolution of Davido: From teenage star to Timeless fashion icon
5 reasons you'd be lucky to date a woman with a higher s*x drive than you
For women: Here are 4 kinky ways to arouse your man
Top 5 Nigerian queens of luxury and the soft life