GTBank Fashion Weekend 2019: Meet the Runway Designers showcasing at the event
The GTBank Fashion Weekend is set to host top African designers.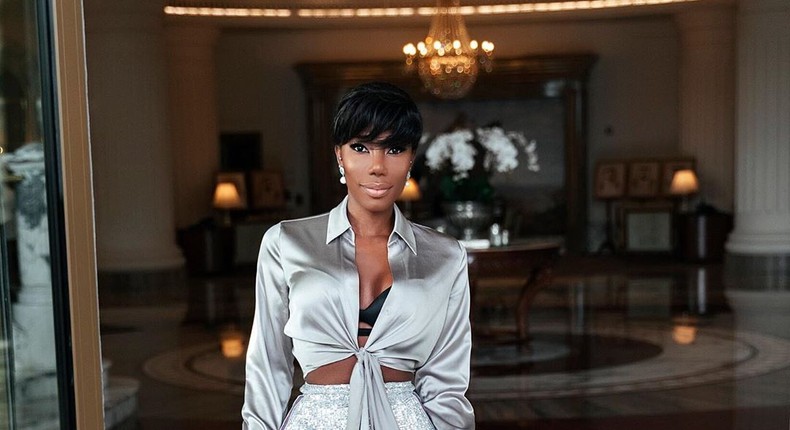 The GTBank Fashion Weekend is a consumer-focused fair designed to showcase the best of Africa's Fashion to a global audience.
Giants of Africa's fashion industry and celebrities will gather at the GTCentre, Oniru Estate Victoria Island, Lagos for the fashion week, which is set to hold on Saturday, November 9 and Sunday, November 10, 2019.
The event aims at promoting the effervescent enterprise of the continents growing fashion industry. Several top African designers will showcase their amazing designs that you should look forward to.
The fashion label which started as far back as 1998 works more with the avant-garde theme. The New-York City-based label consists of three designers, Gabi Asfour, Angela Donhauser, and Adi Gil has won several international awards. Drawing their core aesthetic from the universal languages of sacred geometry, threeASFOUR is devoted to the creative exploration of themes of consciousness and cultural coexistence.
Celebrity United
For two decades, Odio Mimonet has become a household name after the December 2006 launch of her ready-to-wear (RTW) line, Voyage. A potent cocktail of sophistication and supremacy; the Odio Mimonet woman wears her clothes like armor, the most stylish one you ever saw.
Hollywood reporter
Palesa Mokubung, who is the brain behind the fashion label, Mantsho happens to be the first African designer to collaborate with retail giant H&M.  Mantsho is a clothing label that was established by Palesa Mokubung in 2004. Landing a collaboration with the Swedish label got her career the right buzz it needs to expand beyond the shores of Africa.  
The Observer Zim
Founded in 2014 by Dan Ayi Madondo, Haus of Stone is a Zimbabwean ready-to-wear brand driven by what the designer calls a philosophy of "surrealism, harmony, and afro-minimalism." The brand's fluid, hand-crafted apparel is both ethically and locally sourced and mixes elements of fantasy with subtleties of African influence. 
Instagram/ Og Okonkwo
Style Temple is a Nigerian brand founded by Og Okonkwo. The brand aesthetics is a combination of classic yet modern fashion and a play on balance between the feminine and edgy. StyleTemple diffusion ready-to-wear line is a mixture of structured wearable pieces with a couture edge, clean geometric cuts, and shapes with a standout detail. Easily fitted garments that flatter the woman's body is our signature style.
Initially founded in 2007 in the UK by Nkwo Onwuka, the eponymous label relaunched in 2012 as an artisanal brand in Nigeria. Creating pieces that are free-spirited and nomadic, NKWO's collections are inspired by the lives of the wandering people of the African deserts and the great plains. 
In 2018, the designer was selected to represent Nigeria at the Commonwealth Fashion Exchange exhibition at Buckingham Palace, a testament to her work and vision. 
Ian Audifferen is the young creative behind Nigerian menswear brand Tzar. What started as a line of shirts a few years ago, has grown into a full ready-to-wear collection for him. Ever-Since the brand's inception into the Nigerian fashion sphere, it has been able to design signature footwear to tunics that are displayed on the brand's social media platforms.
Fashions of Southern Africa
Thula Sindi is a Johannesburg-based designer and manufacturer of contemporary women's wear that is sophisticated, elegant and timeless. The eponymous clothing label creates clothing inspired by the modern woman, which is timeless, dynamic, elegant, trendy and sophisticated.
Vimeo
The South African designer just launched her label, Vivers in 2019. The brand is a designer collection of limited edition pieces and made-to-order garments. Her designs are influenced by her surroundings as well as textiles. Viviers' first collection is the fusion of collaboration and introspection.
JOIN OUR PULSE COMMUNITY!
Recommended articles
Here's how to re-balance your vag*na's pH levels and keep it healthy
Natural foods to help you last longer in bed
7 reasons why you should avoid skipping meals
What to do when someone says they want s*x without commitment
OPPO Reno7: The portrait expert powered by cutting-edge hardware and artificial intelligence
9 dangers of being addicted that is taking a toll on your life
5 common types of skin diseases
5 surprising facts about obesity
5 foods that can help boost your mood