5 reasons you should holiday in Africa
Forget Europe or America for a minute, here are valid reasons for you to holiday in Africa instead.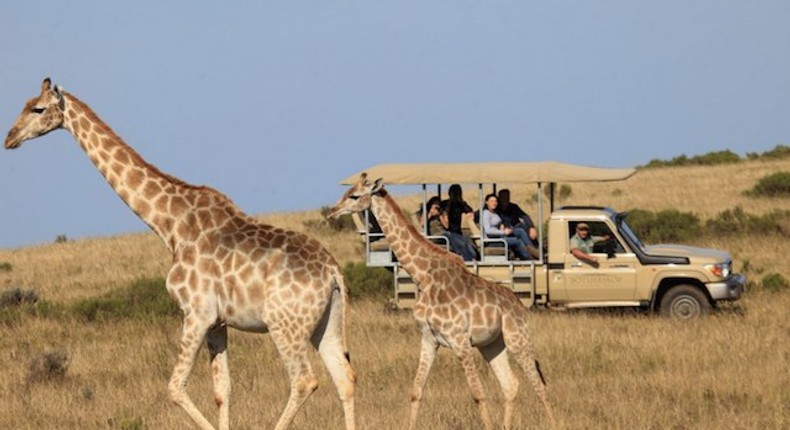 Whichever way you look at it, vacationing in Africa is cheaper. If you live in Nigeria for example, European cities are definitely expensive to visit, especially with the current exchange rate.
If you live in Europe or America, well, even better for you as the exchange rate is in your favour as and you'd probably spend half of what you'd spend visiting Europe if you choose Africa instead.
2. There are crazy adventures to enjoy:
In Africa, you can dare to take the highest bridge bungee jump in the world, dive with huge white sharks, visit the world's highest sand dunes in the Namib desert, climb high mountains such as the Kilimanjaro, water raft near Victoria Falls, the largest waterfall in the world.
3. You can experience wildlife in their natural habitat:
African countries such as Kenya and Namibia are famous for their safari's and wild life parks. As opposed to Europe and America where you only see wildlife in a zoo, the realer and more authentic experience is in the motherland.
4. You will discover great food:
You have probably visited Indian, Chinese, Mexican or French restaurants in your city already. Or you at least have some restaurants who offer these foreign cuisine on their menu.
It is quite unlikely however, that you have visited a Zimbabwean restaurant or you've been served Nigerian pizza before. Give your taste buds something new and exciting to discover by holidaying in Africa.
5. There is an abundance of beaches:
Africa is home to a lot of tropical beaches that rival some of the world's best beaches. From the beautiful beaches in Zanzibar to Bazaruto island in Mozambique and Namibia's Skeleton Coast, there is a multitude of beaches to choose from.
Experience idyllic island beaches, clear waters, white sand, clear and clean ocean air in serene African beaches.
JOIN OUR PULSE COMMUNITY!
Recommended articles
How music can transform a bland s*xual experience into an enjoyable one
Original name of Africa and how it got its current name
3 mistakes to avoid when cooking fried rice
How unmarried people in Nigeria will be affected by fuel subsidy removal
Inauguration fashion: 5 highlights from across Nigeria
Fancy Acholonu Nigerian-American model & entrepreneur launches new fragrance line, Simply Fancy
3 reasons you need to start wearing lingerie
9 foods that make your child smart
3 overnight tricks to flatten your bloated stomach
Who wore it better? Nengi Hampson's recreation, or the original outfit on Didi Stone?
Top 5 Nigerian chefs with the best Instagram content
itel celebrates Children's Day 2023 with over 1,000 children In Abuja