5 reasons you should holiday in Africa
Forget Europe or America for a minute, here are valid reasons for you to holiday in Africa instead.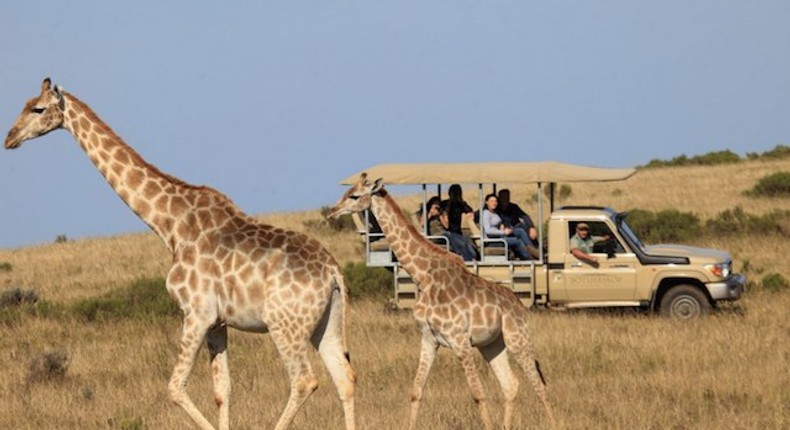 Whichever way you look at it, vacationing in Africa is cheaper. If you live in Nigeria for example, European cities are definitely expensive to visit, especially with the current exchange rate.
If you live in Europe or America, well, even better for you as the exchange rate is in your favour as and you'd probably spend half of what you'd spend visiting Europe if you choose Africa instead.
2. There are crazy adventures to enjoy:
In Africa, you can dare to take the highest bridge bungee jump in the world, dive with huge white sharks, visit the world's highest sand dunes in the Namib desert, climb high mountains such as the Kilimanjaro, water raft near Victoria Falls, the largest waterfall in the world.
3. You can experience wildlife in their natural habitat:
African countries such as Kenya and Namibia are famous for their safari's and wild life parks. As opposed to Europe and America where you only see wildlife in a zoo, the realer and more authentic experience is in the motherland.
4. You will discover great food:
You have probably visited Indian, Chinese, Mexican or French restaurants in your city already. Or you at least have some restaurants who offer these foreign cuisine on their menu.
It is quite unlikely however, that you have visited a Zimbabwean restaurant or you've been served Nigerian pizza before. Give your taste buds something new and exciting to discover by holidaying in Africa.
5. There is an abundance of beaches:
Africa is home to a lot of tropical beaches that rival some of the world's best beaches. From the beautiful beaches in Zanzibar to Bazaruto island in Mozambique and Namibia's Skeleton Coast, there is a multitude of beaches to choose from.
Experience idyllic island beaches, clear waters, white sand, clear and clean ocean air in serene African beaches.
JOIN OUR PULSE COMMUNITY!
Recommended articles
5 best places to visit in Benin Republic
YangaBeauty: Celebrating another milestone in the beauty industry
Best dressed celebrities at Ini Dima-Okojie's traditional wedding
Regular intake of tea reduces risk of chronic diseases - Nutritionist
Women Talk S3x: 'I hate that sexual passion doesn't last beyond 1 year'
Lagos announces landmark air quality declaration to improve climate and health
Ben Enwonwu's Ogolo gets valued at $105,000 at Artsplit's inaugural physical auction
Chaotic life of an HR: The unfolding drama (Ep.12)
If he does not do these 5 things for you, let him go