The most beautiful mosques you would find in Nigeria
Majestic mosques can be found in almost every state in the country.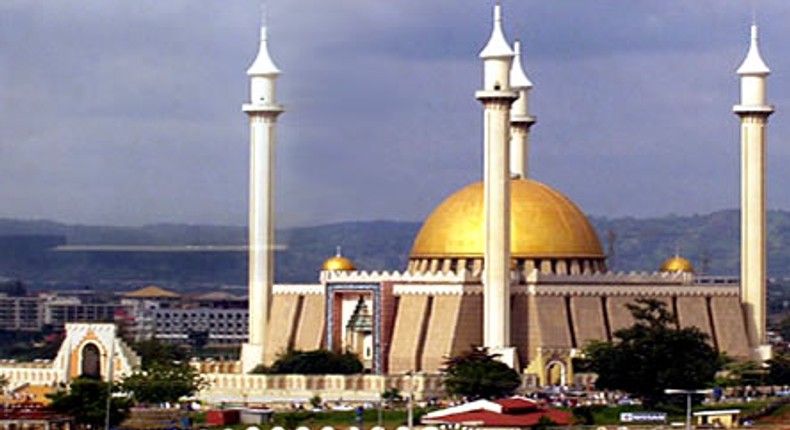 Islam is one of the major religions in Nigeria and Africa today.
Asides being a religion, it has also influenced architecture in many parts of Africa. Majestic mosques can be found in almost every state in the country.
Here are some of the most beautiful mosques in Nigeria:
1. Bashir Uthman Tofa Mosque, Kano
The Bashir Uthman Tofa Mosque is located in Gandun Albasa, Kano. The mosque is an architectural masterpiece and beautifully finished with the finest materials.
The mosque was named after Alhaji Bashir Uthman Tofa, a National Republican Convention (NRC) candidate in the annulled Nigeria's June 12, 1993, presidential election.
2. Kano Central Mosque, Kano
The Great Mosque of Kano is said to have been shifted to a new site in 1582 by Muhammed Zaki and rebuilt yet again due to disrepair sometime between 1855 and 1883 by Sarkin Kano Abdullahi dan Dabo.
Pulse Nigeria
After its destruction in the 1950s, the British Government sponsored the building of a new mosque in gratitude for the Nigerian role in WWII.
3. National Mosque in Abuja, Nigeria
This mosque is located in the heart of Nigeria's capital city, Abuja. It features a gold dome and four minarets.
Pulse Nigeria
4. Ilorin Central Mosque
This mosque is an ultra-modern place of prayer at the centre of Ilorin. The mosque has a capacity of 20, 000 people.
Pulse Nigeria
JOIN OUR PULSE COMMUNITY!
Recommended articles
Here's the last chance to be #InfinixHypeKing on #TurnUpFridayWithInfinix
How to get your crush without shooting your shot
Why do guys still masturbate when they have girlfriends?
Glenfiddich Where Next Live - An evening of storytelling with Nancy Isime, Mr. Eazi & M.I 'The Guy'
Coalition counters beverage industry, urges increase of soft drink taxes
Home remedies to help you get rid of bitter taste after illness
5 natural ways to make your lips soft and pink
WISCAR kicks off Annual Leadership and Mentoring Conference with Mentoring Walk
Why kola nut is highly celebrated in Igboland