Should restaurants have dress codes?
Are restaurants with dress codes really necessary?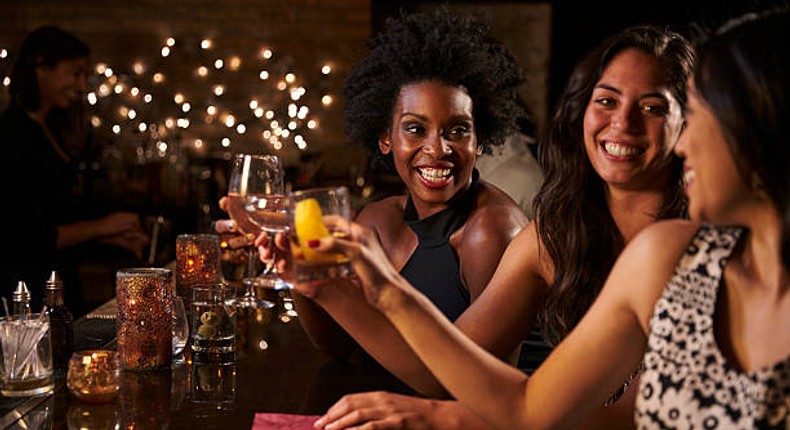 Over the weekend, it was the battle of the restaurants in Lagos.
A Lagos-based brunch and breakfast place Smalliez put out a dress code for all its customers. Their dress code is smart casual and customers are not allowed to wear revealing clothes, bralets beachwear, bum shorts and bathroom slippers.
Another restaurant, La Taverna made a post that seemed like a sub, where they wrote you can come as you are without any dress code! That was an excellent marketing strategy.
That leads to the next question, should restaurants have dress codes?
It depends on the type of restaurant
Some places are for fine dining - where you have to be properly dressed while others are not, they are for lounging.
Some restaurants are family-friendly, while others double as a nightclub and bars. Surely, you shouldn't dress the same way in these places. Ask yourself, are you appropriately dressed for the occasion and location?
But should people's bodies, especially women's, be policed?
Many people believe that restricting what people can or can't wear is autocratic. Many ladies have spoken up about how they have been profiled for dressing indecently in many restaurants.
What does revealing clothes mean?
Is a little cleavage okay or no cleavage at all? How short is too short? Such parameters remind one of being in secondary school and the principal is measuring your skirt. It seems a little creepy to police adults that way.
Can restaurant owners legally do that?
You don't have freedom to enter anywhere you choose, if the owner says you can't enter, then you can't. Except you are being discriminated against based on race, religion or gender but policies like you have to wear a mask to be attended to, are legal.
The truth is business owners can set up dress codes for their establishments because where your freedom stops is where another person's rights begin. If they say you can only wear shoes in their establishment, then you have to stick to it.
Concluding thoughts
They are turning away paying customers just because they do not agree with the way they are dressed, which also seems a tad ridiculous.
Finally, it benefits people to dress as decently as possible when they are going to be in a public place.
JOIN OUR PULSE COMMUNITY!
Recommended articles
From Waves to Weaves: 10×10 storms hair industry with a 9-day market activation in Lagos
This week's best celebrity pictures on Instagram
20 ways people experience unexpected orgasms
Everything you missed at the #TheMeistersExpression Concert in Ibadan
In this Ugandan tribe, the bride's aunt has s*x with the groom to test his sexual prowess
Skinny shaming: 5 things you should never say to a slim person
The importance of boundaries in relationships: Nurturing love and respect
Trace to set the African music scene ablaze with first Trace Awards & Festival in Kigali
Study shows men have been peeing wrong; they ought to sit and not stand
Denola Grey is one of the new faces of Fenty Beauty
How to survive the rising cost of petrol and transport in Nigeria
7 incredible health benefits of bitter kola