How to make coffee tiger nut milk
Combine the amazing taste of tiger nut milk with the flavour of coffee all in one drink, coffee tiger nut milk.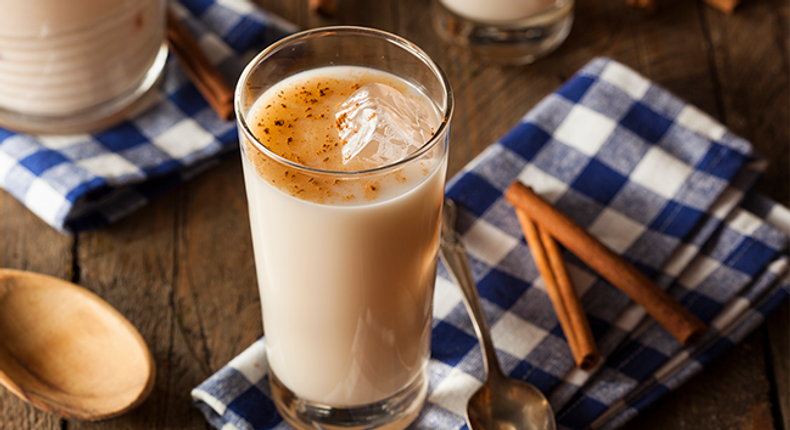 Coffee tiger nut milk is a drink that combines both coffee and tiger nut.
This pretty easy to make drink has a strong coffee flavour and tiger nut flavour as well. You could add a bit of milk and sugar to give the drink a thicker consistency and of course, to add some sweetness to it.
1. Soak tiger nuts for a few hours to soften it.
2. Pour the nuts into a blender, add some water and blend it.
3. Pour the blended tiger nut into a sieve and squeeze the juices out of the chaff. (You may need to sieve it a couple of times to ensure that the chaff is out of the juice)
4. Pour the sieved milk/juice into a blender. Add the coconut milk, coffee, vanilla essence and honey and blend.
Pour into a glass and add some ice cubes. Enjoy the milky/creamy taste of the drink.
JOIN OUR PULSE COMMUNITY!
Recommended articles
Soldier takes pregnant wife to hospital for delivery, beats up 2 nurses, breaks one's leg
Socialite Cubana Chief Priest accuses BBNaija's Maria of 'stealing' his sister's husband
7 weird things that happen during sex, and they're normal
Paul Okoye shares Cubana Chief Priest's phone numbers as he continues to defend BBNaija's Maria
10 countries where prostitution is legal
Davido and Chioma spotted together for the first time since rumoured breakup
Pulse Exclusive : New court documents claim BBNaija's Maria's alleged partner is in court to dissolve marriage
Actress Esther Nwanchukwu calls Junior Pope her 'man friend' months after she tattooed his initials on her body
7 things every woman wants to hear during sex