5 popular drinks that contain the same calories as junk food
A lot of people pay attention to the stuff they eat, counting calories, however, they forget to take the same precaution with what they drink.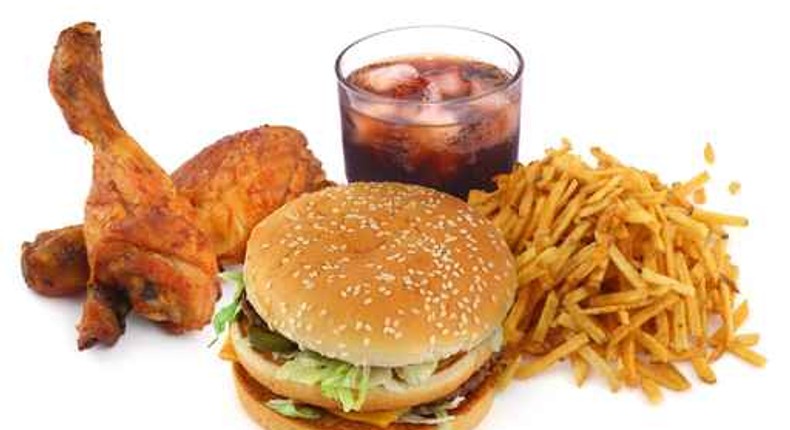 We often dont realize how many calories we consume with every glass of adult beverage that we down.
Therefore before you order one more round, hazard a guess on what you could be eating instead. You may be shocked out of your skin to discover that what you gulp and what you eat are the same calories.
1. A Pina colada = Chipotle steak burrito:
A steak burrito bowl full of meat, cheese and sour cream contains the same 645 calories that a pina colada contains.
2. A glass of Long Island iced tea = Medium dairy queen oreo blizzard:
This tiny drink and this fully loaded cup of ice cream contain the same amount of calories, 780.
3. A glass of Margarita = two slices of Domino's cali chicken bacon ranch pizza:
Two slices of pizza or one drink; both contain 680 calories.
4. One Mudslide = McDonald's quarter pounder deluxe burger:
Each contains 600 calories. Go figure
5.  Chocotini = Sonic Mozzarella Stick:
There you have it. At least now you can decide if you want to eat or sip your calories.
JOIN OUR PULSE COMMUNITY!
Recommended articles
From Waves to Weaves: 10×10 storms hair industry with a 9-day market activation in Lagos
This week's best celebrity pictures on Instagram
20 ways people experience unexpected orgasms
Everything you missed at the #TheMeistersExpression Concert in Ibadan
In this Ugandan tribe, the bride's aunt has s*x with the groom to test his sexual prowess
Skinny shaming: 5 things you should never say to a slim person
The importance of boundaries in relationships: Nurturing love and respect
Trace to set the African music scene ablaze with first Trace Awards & Festival in Kigali
Study shows men have been peeing wrong; they ought to sit and not stand
Denola Grey is one of the new faces of Fenty Beauty
How to survive the rising cost of petrol and transport in Nigeria
7 incredible health benefits of bitter kola