A brief walk into the history and economy of Etche culture
However, the most popular and accepted of the two accounts is that of the Benin Origin.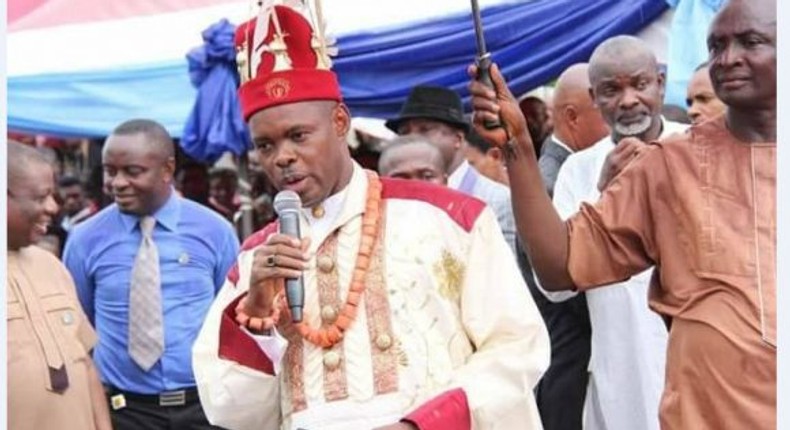 It is true that much is not known about the beautiful peoples of Etche.
Their identity seems to be shrouded in the shadows of major ethnic groups within the region they occupy.
And their history, like most ethnic groups in Nigeria, was not documented; thus it is characterized by conflicting accounts.
Where one account claims that the Etches originated and migrated from the great Benin Kingdom, another says that their ancestors were among the earliest Igbos that moved to the different areas they now inhabit after the Igbos migrated and settled in what is now known as Nigeria.
According to Achonwa (1980), the Etche people left Benin kingdom about the 7th century. They moved up to Aboh, and the Orashi Rivers through Ndoni Creek, setting for a brief while at the present-day Omoku…They moved eastwards up to Abua. They crossed Abua to Ndele on land …Stopping finally at Igbodo, the first Etches settlement.
And as suggested by Onyema (2000), Etches is the first settler or founder of 'Etches' land. One tradition has it that he is a man called Etcheful '' who was corruptly named 'Etches''.
Be it 'ETCHE, ECHEFU, ECHIE, ECHE or OCHIE,' what is accepted among the peoples of Etche is that he is the forebearer or ancestor of all Etche people for East, West, North, south and ethnic nationality that is spread across Rivers, Abia and Imo States.
Specifically, Etche (Echie) is an ethnic group in Rivers state, southern Nigeria. They inhabit two Local Government Areas, namely Etche Local Government Area and Omuma LGA.
And as earlier stated, their settlements can also be found in the neighboring states of Abia and Imo.
Their communities include Akwu/Obuor, Chokocho, Chokota, Egwi, Afara, Mba, Ikwerengwo, Okehi, Okomoko, Ulakwo, Umuakonu, Umuebulu, Umuechem, egbeke, Igbodo.
Economy
As at almost two decades ago, in 1999 to be precise, there were about 600,000 Etche people, forming the fourth largest ethnic group in Rivers State and they were mostly engaged in agriculture.
And among the cultivated crops, cassava and yam are very important.
However, the use of tractors for farming these crops has dropped slightly in the 1986–2004 period. The Shell Petroleum Development Company has funded a cassava processing mill at Umuebulu, and in 2000 provided training to local women in operation and management of the mill.
Palm oil production by smallholders is a significant part of the economy.
It is also important to note that, although the peoples of Etche have little or nothing to show for it, Etche land holds a record as one of the few oil producing areas in the volatile Niger Delta Region where crude production has never been disrupted or interrupted in the last 50 years.
JOIN OUR PULSE COMMUNITY!
Recommended articles
Soldier takes pregnant wife to hospital for delivery, beats up 2 nurses, breaks one's leg
7 weird things that happen during sex, and they're normal
3 important reasons why the withdrawal method is not enough
Why your boyfriend shouldn't know your body count
Paul Okoye shares Cubana Chief Priest's phone numbers as he continues to defend BBNaija's Maria
My husband says I should be ashamed of menstruating in his house every month – Woman cries
Akrobeto's reaction to Manchester United's 5-0 defeat featured on popular British troll network
Young Railways manager killed by moving train
How much sex is too much? Here's what it means and what to do