Female artist calls presidential candidate loser on New York Magazine
Artist, Barbara Kruger designed the cover image for a special election edition of New York Magazine.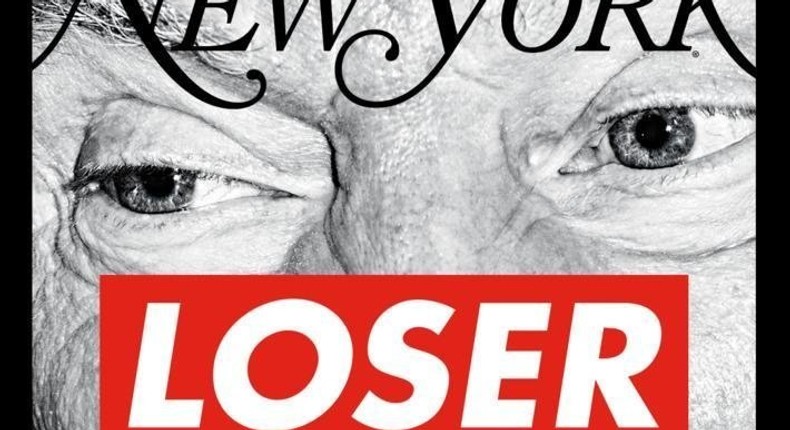 The special election edition was on the newsstands on Monday, October 31, 2016.
Barbara Kruger, a feminist artist designed the cover which is a scathing yet simple insult to Donald Trump.
The cover photo is a black and while close-up of Donald Trump with a red banner that reads 'LOSER' spread across it.
The insult is perhaps even more scathing because Trump's name is not mentioned at all. Kruger is well known for her simple yet cutting juxtapositions of word and image.
She has created amazing works which similarly read 'Money Makes Money', 'Plenty Should Be Enough', and 'Your Body Is A Battleground', Kruger's cover of Trump does not come as a surprise.
JOIN OUR PULSE COMMUNITY!
Recommended articles
Here's how to re-balance your vag*na's pH levels and keep it healthy
Natural foods to help you last longer in bed
7 reasons why you should avoid skipping meals
What to do when someone says they want s*x without commitment
OPPO Reno7: The portrait expert powered by cutting-edge hardware and artificial intelligence
9 dangers of being addicted that is taking a toll on your life
5 common types of skin diseases
5 surprising facts about obesity
5 foods that can help boost your mood