3 deaf people who changed the world
These people achieved great things despite being deaf.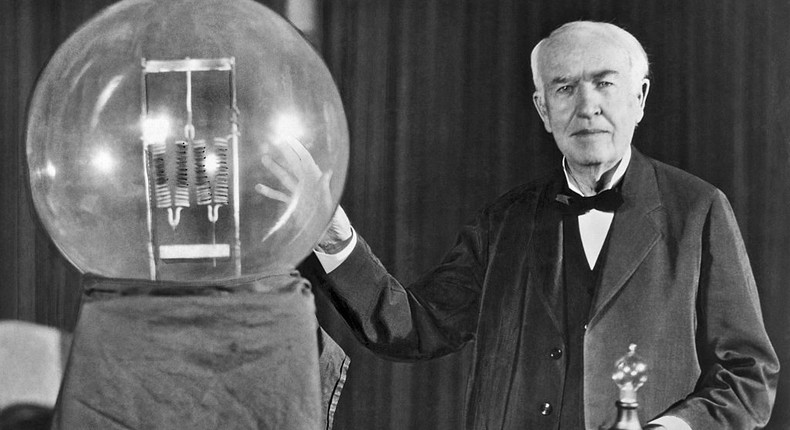 The World Health Organization (WHO) reports that around 466 million people worldwide have hearing loss, making it a significant demographic.
Despite this limitation, many talented people who changed the world have been deaf and we are celebrating them today which is World Deaf Day.
Here are three deaf world changers:
1. Ludwig van Beethoven
Ludwig Van Beethoven, a German pianist and renowned classical composer, is considered the most famous deaf person. Born in 1770, Beethoven lost his hearing at 26, possibly due to typhus, and by 52, he was believed to be completely deaf.
Despite this, he produced some of his most significant works, including the Ninth Symphony, Fur Elise, the Fifth Symphony, and the Moonlight Sonata. Beethoven's deafness has not hindered his ability to communicate and perform in concerts, showcasing the resilience and potential of the deaf community.
2. Thomas Edison
Pulse Nigeria
Thomas Edison, born in 1847, is a renowned American inventor known for inventing the light bulb, phonograph, and motion picture. Despite having hearing problems since childhood, Edison enjoyed the benefits of being deaf, which helped him concentrate on his work.
His most significant achievements include the invention of the lightbulb, which illuminated homes for hours, and the development of the electric power system for homes, businesses, and factories. Edison's favourite invention was the phonograph used to create motion pictures, and he worked on it for 52 years.
3. Hellen Keller
Pulse Nigeria
At 18 months, Keller contracted 'Brain Fever', leaving her blind, deaf, and mute. She developed a limited communication method and created a basic sign language. Anne Sullivan, her mentor, taught her finger spelling and other communication methods. Keller became the first deafblind person to achieve a Bachelor of Arts degree, became a writer, and communicated with millions globally. She was a founding member of the first organisation to support blind adults, and she visited war veterans and blind soldiers.
Keller significantly impacted the lives of numerous disabled individuals through her empathy and activism.
JOIN OUR PULSE COMMUNITY!
Recommended articles
Raising a Toast to the true Orijinals: Orijin unveils new limited edition packs this festive season
8 sperm-killing foods that dads need to avoid!
Why reverse cowgirl is the world's most dangerous sex position
The male G-Spot, where it is and how to stimulate it
5 ways to spot a sex addict or know if you are one
Beyond the runway: Lush hair steals the spotlight at Lagos Fashion Week's 10th edition
Escudo Rojo introduces Luminoso Wine in spectacular launch event
Bikiya Graham-Douglas continues to promote African Arts & Culture with Beeta Arts Festival (BAF)
Spices, Stories and Surprises: Detailed look at vibrant African Food & Drinks Festival Abuja
Make this no-yeast bread with only 3 ingredients
What is a Jacob's ladder piercing? It's pretty extreme
3 ways to get rid of vaginal odour
Shelly-Ann Fraser-Pryce: Track legend signs mouthwatering deal with luxurious wristwatch brand
Sha'Carri Richardson: World's fastest woman reportedly bags $20,000,000 endorsement deal
She needs a break - Super Falcons coach explains Ashleigh Plumptre's absence from team
Sergio Ramos makes Champions League history 31 years after Daniel Amokachi
Thiago Silva recalls TB fright ahead of Chelsea debut