DIY Recipes: 2 ways to roast plantain at home
Roasting ripe plantains is a delicious way to enjoy this sweet and savory treat.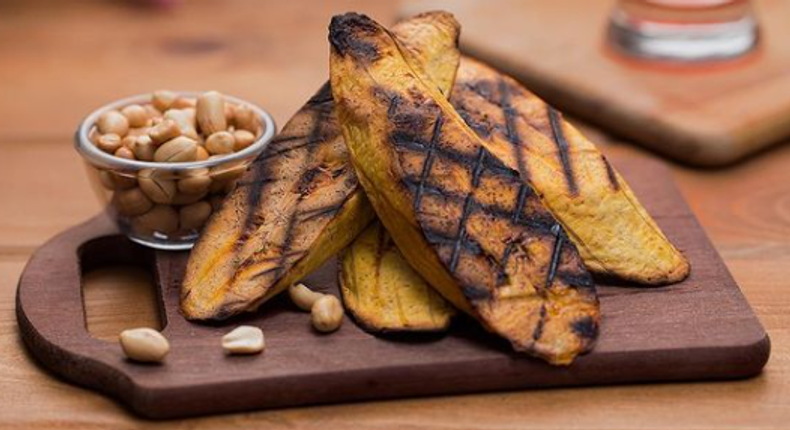 Here are two methods you can use: Oven, and stovetop.
1. Oven method (Baked plantains):
Ingredients:
Ripe plantains
Cooking oil (optional)
Instructions:
2. Peel the ripe plantains and cut them into diagonal slices or chunks.
3. If desired, lightly brush the plantain slices with a small amount of cooking oil to help them brown in the oven.
4. Place the plantain slices on a baking sheet lined with parchment paper or a silicone baking mat, ensuring they are in a single layer.
5. Bake in the preheated oven for about 15-20 minutes, flipping the slices halfway through, until they are tender and have a golden brown color.
6. Remove the baked plantains from the oven and let them cool slightly before serving.
2. Stove method (Stove roasting):
Ingredients:
Ripe plantains
Instructions:
1. Leave the plantains unpeeled and make a shallow slit lengthwise on each one.
2. Place the unpeeled plantains directly on the stovetop burner grates over medium-low heat.
3. Roast the plantains, turning them occasionally with tongs, until the skins are completely blackened and the flesh inside is soft and caramelized.
This usually takes about 15-20 minutes.
4. Remove the roasted plantains from the heat and let them cool for a few minutes.
5. Peel off the blackened skins and serve the sweet, roasted plantain flesh.
Each of these methods offers a unique texture and flavor for roasted ripe plantains, so you can choose the one that best suits your preferences and kitchen setup.
Enjoy with some groundnuts on the side.
JOIN OUR PULSE COMMUNITY!
Recommended articles
Premium travel company, Kairos World Travels receives IATA certification
3 reasons relationships that start in December may not last
A Night of Queens, an all-female lineup concert celebrating Nigeria's musical powerhouses
DIY Recipe: How to make African drop doughnuts
One Wellness Centre hosts exclusive brunch and tour event
5 things every young man in a relationship should know about women
Here's why you jerk when sleeping
5 tips to stop drinking alcohol
The truth about feminine wash and perfumes
Chivas Palace: Celebrating the blend of success
7 things your belly button says about your health
Some common causes of coarse palms and how to soften them