5 popular outfits worn by women that should be banned
Nigerian women need to stop wearing these outfits.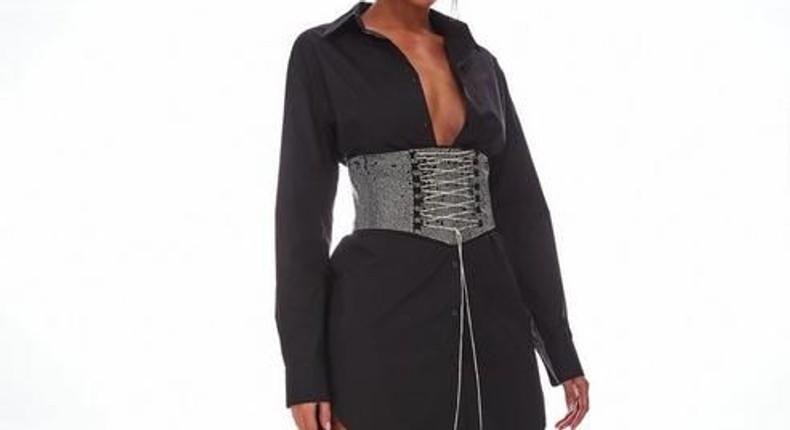 Fashion is about self-expression, but some fashion combinations should be outlawed, thrown away, burnt and never worn again.
These outfits are either too tacky, slutty or do not make any sense on a particular figure.
1. Leggings and gowns
This combination always looks like a travesty. Do you want to wear a short gown, but you are not brave enough to see it through? It is juvenile and childish and needs to stop.
2. Bikers shorts
Pulse Nigeria
Biker shorts look good on some people, but on others, you can end up looking a little 'slutty' even worse if you are skinny.
3. Corsets
Pulse Nigeria
This is a new trend where a corset is worn outside an outfit. It can look uncomfortable, but it all depends on the styling.
4. Fluffy slides
Pulse Nigeria
Some slides are unnecessarily fluffy and should not be worn everywhere, except maybe with your nightgown.
The tackiest combination is fluffy slides and biker shorts. It gives off a weird vibe.
5. Ashawo gowns
Pulse Nigeria
These outfits are inappropriate dressing everywhere except clubs. They reveal too much skin; a sense of decency and proportion is still important even in these liberal times.
JOIN OUR PULSE COMMUNITY!
Recommended articles
3 reasons relationships that start in December may not last
A Night of Queens, an all-female lineup concert celebrating Nigeria's musical powerhouses
DIY Recipe: How to make African drop doughnuts
One Wellness Centre hosts exclusive brunch and tour event
5 things every young man in a relationship should know about women
Here's why you jerk when sleeping
5 tips to stop drinking alcohol
The truth about feminine wash and perfumes
Chivas Palace: Celebrating the blend of success
7 things your belly button says about your health
Some common causes of coarse palms and how to soften them
Christmas traditions from our childhood that should come back