5 easy ways to care for your vagina
Many Nigerian ladies are sensitive about the way their vaginas smell, even if they, obviously, won't admit it.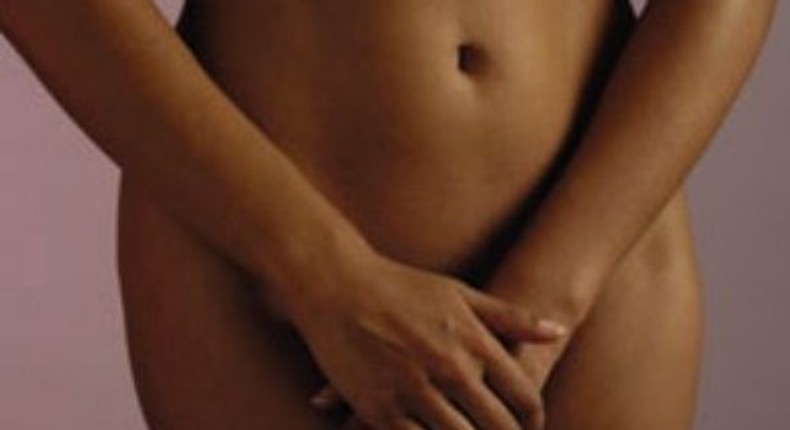 Truth is it is okay to be bothered. Here are 5 easy ways to care for your vagina.
Actually, each woman with a vagina has her own specific scent person and for those with sexual partners, they most likely don't mind. However, if you are unsure of yourself and how things are down there, take a look at these tips to make sure you are doing things right.
Natural effect:
Use a sponge with soft organic soap and warm water in washing your vagina. Stay away from scented soaps or gels or antiseptics that may upset the balance of healthy bacteria and irritate the sensitive skin around your vagina.
Your vagina is smart:
What most women don't realize is that the actual vagina cleans itself. Thus, soap is going to upset the vagina if you try to wash it with soap. So, don't worry about your vagina, just focus on the area around the vagina (the vulva).
Focus on these:
With a simple, unscented soap, clean the layers around your clitoris. With your fingers, pull your labia away from your clitoris and softly wipe the skin on both sides of your clitoris with the washcloth. Don't forget to get to your vulva, vaginal opening and bikini line. Finally, clean your perineum, which is the area between your vagina and your anus.
The anus should be last stop:
Clean your anal area last. Stay away from your vaginal area after you've washed your anus. This way you won't move rectal germs back toward your vaginal area. These are unwanted germs that cause urinary tract infections.
How often?:
Every woman should clean her vagina at least once a day for a healthy vagina. If you engage in sexual intercourse, you should wash it a second time to feel neat and fresh, although there is still a high chance of getting pregnant after washing
JOIN OUR PULSE COMMUNITY!
Recommended articles
World Cleanup Day 2023: Coca-Cola partners in pursuit of litter-free planet
What happens to your body when you fast for 36 hours?
Your favourite celebrities don't get dark underarms, here's their secret
Do you know the most popular birthdays in the world? The answer might surprise you
Meet the tribe in Nigeria where women have more than one husband
Unveiling the NEW Polo Oud Eau de Parfum: A voyage of intrigue and opulence
6 amazing health benefits of Iru (African locust bean)
Here are 6 health benefits of Garri
5 diseases you never knew African Velvet Tamarind (Awin) could treat
Every Nigerian woman is known for these 5 things
5 most beautiful churches in Nigeria
5 Africans who have won the Nobel Peace Prize
Super Falcons' Michelle Alozie drops football hot take
Kane defends Harry 'One of the best defenders in history' Maguire, calls for end to scapegoating
Provedel: 4 goalkeepers who have scored in the Champions League including Vincent Enyeama
Andre Onana: Critics of the Manchester United goalkeeper are missing the bigger picture
100 not out: Lewandowski moves closer to Messi and Ronaldo with century of European goals
Is Victor Osimhen in for a troubled season under Rudi Garcia?
Pep Guardiola laughs off Man Utd's title challenge
Braga vs Napoli: Victor Osimhen aiming to break Obafemi Martins' 13-year-old UCL record
Victor Boniface girlfriend: 8 Interesting things to know about Rikke Hermine