20 ways people experience unexpected orgasms
Have you ever heard of or had an unexpected orgasm?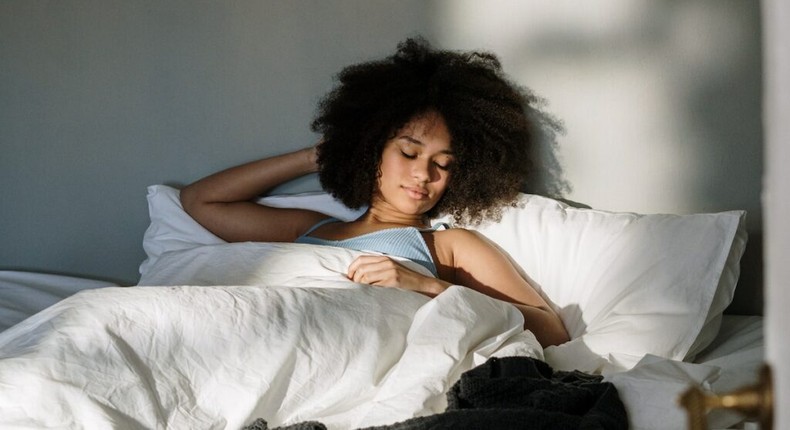 Unexpected orgasm occur without engaging in sexual activities.
A 2018 study published in the International Journal of Sexual Health had 687 self-reported incidents of non-sexual orgasms. The triggers were activities like brushing, exercising, breastfeeding, driving, listening to music, being inked, giving birth, and urinating.
How does an orgasm happen?
An orgasm is pretty complex, and it involves your brain. Your brain naturally experiences orgasms in reaction to stimuli which may be physical or emotional.
When the body gets aroused, the brain increases blood flow to the genitals which results in enlargement and secretion of fluids. Your heartbeat and breathing rate rise, your muscles tense up, and your nerves go into overdrive, sending data back to the brain and voilà! an orgasm.
Sometimes, when your heart is beating fast, your breathing intensifies as a result of a tense situation, your body thinks it's being stimulated sexually and causes an orgasm.
According to the researchers, "genital orgasms and/or sexual orgasms are some but not all the kinds of orgasms available to humans. It may be that orgasm is not always a sexual or genital event but may be better considered as a set of neuropsychological processes."
Sometimes, the genitals are stimulated like riding in a car down a bumpy road, or a workout routine that focuses on the abdomen. Other times, these orgasms come from entirely psychological sensations and emotions like imagining things.
Here are 20 unexpected ways people have experienced an orgasm
4. Cocaine and other drug use
5. Massages and rubs for the head, back, and shoulders
6. Using a cotton bud to clean your ears
9. Tense, anxious, or emotional events
10. Exercise like hiking, swimming, dancing, running, yoga, push-ups, walking, squatting, leg lifts, marching, rope climbing, and tree climbing.
11. Traveling by bus, rail, car, motorbike, aeroplane, and bicycle.
13. Turbulence in an aircraft
15. Urinating and defecating
20. Just your imagination
JOIN OUR PULSE COMMUNITY!
Recommended articles
5 unique wedding food traditions from around the world
FreshYo made 10 fresh millionaires in the Mega Millions Promo!
Let your skin glow, this beauty month!
'How to summon a demon' and 9 other strange questions people ask Google
5 biggest culture shocks from around the world
3 BY 4 Gourmet celebrates Africa's culture with Street Food Celebration
Sleep paralysis: Caused by witches or a natural occurrence?
Here's all you need to know about Kegel exercises
Irish Board launches €1m Spirits campaign in Nigeria
5 proven ways to deal with disappointment and move on from it
itel's Love Always on CSR initiative enriches education in Nigeria
Ralph Lauren fragrances unveils CKay as face of the world of Polo Franchise
AFCON 2027: Algeria hands Nigeria a major boost
TikTok wahala: Osimhen deletes Napoli pictures from Instagram
Wilfred Ndidi: Style Essentials inspired by the Leicester City's Nigerian midfield maestro
TikTok trolling: Osimhen set to sue Napoli for serious damage
Manchester United senior players beg Sancho to apologise to Ten Hag
Ukrainian club copy Nigeria's Super Eagles jersey
Victor Osimhen dodges fine for substitution bust up
Mikel Obi: Super Eagles legend branded 'fine boy no pimple' in Dubai
Give us Mourinho! Chelsea fans beg for 'Special One' after latest defeat