Woman murdered son to please new husband
A woman in Zimbabwe has been arrested and charged for killing her son because her new husband did not like him around.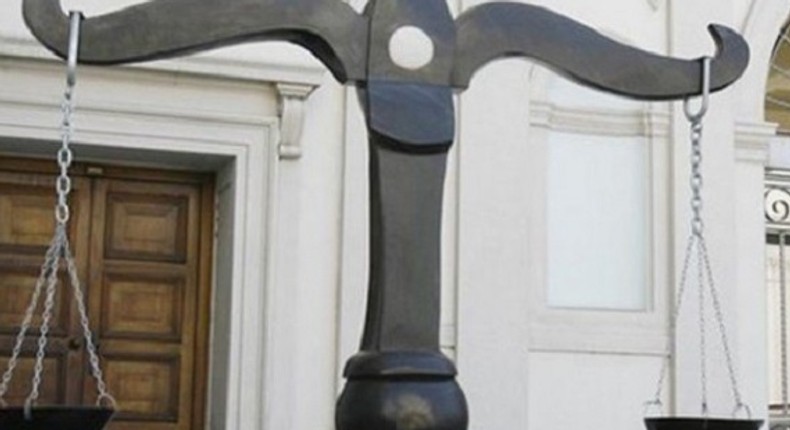 A 27-year-old Zimbabwean woman from the Chirumhanzu region,
Hamandishe, from the Ritize Village, told the police that after finding love with George Runesu, she was ordered to surrender her son to her former husband by his family, if she entertained any thought of staying with Runesu as her husband.
Hamandishe who was arraigned before a Bulawayo High Court Judge, Justice Martin Makonese, told the court that after failing to take her son back to her former husband, she strangled him with a tree bark fibre.
She then went to her new husband and lied that she had returned the boy to her former husband.
Hamandishe, who pleaded not guilty to a charge of murder, was remanded in custody awaiting sentencing.
In her defence, Hamandishe said she wanted to please her new husband and his family who did not want to see her child.
"This was my third marriage and my new husband and his family ordered me to take my son back to his father if I was to stay at their homestead. At the same time, my son had a heart problem and the nurses had told me that he was going to die. So I took it upon myself to kill him to save my new marriage," Hamandishe said.
Prosecutor, Mirirai Shumba, told the court that after Hamandishe got married to Runesu, he and his family ordered her to take the boy back to his father.
"Her in-laws were not comfortable with the child living with them. The in-laws advised the accused to surrender custody of the boy to her former husband. On January 7, Hamandishe did as she was ordered and attempted to take her son to her former husband but was unsuccessful.
On the way back, she took her son to a certain spot and placed him on a rock. She proceeded to make some bark fibre and tied his neck with it and strangled him. The boy died and she left him there," the prosecutor said.
The body of the boy was recovered some weeks later and the police were informed. Investigations led to Hamandishe's arrest.
JOIN OUR PULSE COMMUNITY!
Recommended articles
Why some people refrigerate their condoms before use
Top 10 African countries with the highest crime rates
Bella Shmurda seemingly throws shade at Naira Marley in new tweet
3 things you shouldn't do for a woman you are not married to
Portable flaunts newly acquired whip after crashing previous car
Top 10 most rewarding African countries to do business in 2023
6 major highlights from Ilebaye on 'BBNaija All Stars'
Top 5 best-performing sectors in Nigeria outside of oil
FG declares Monday public holiday to mark 63rd Independence anniversary