Google remembers the martyr of anti-apartheid movement
Google creates a commemorative Doodle for an icon of the anti-apartheid movement in South Africa.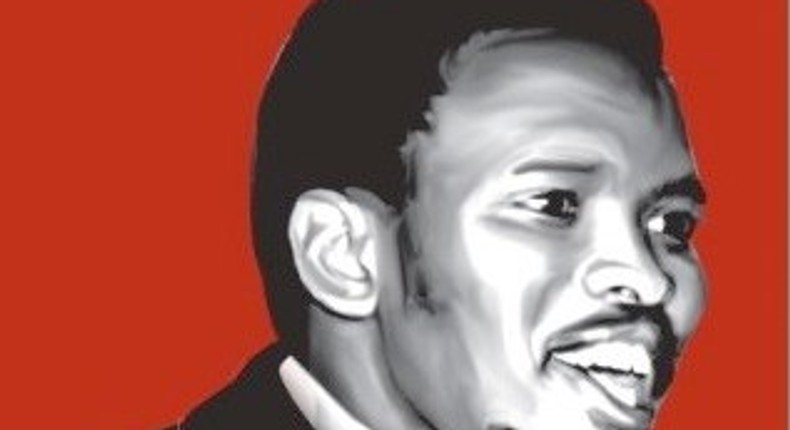 When you think of South Africa and the struggle to bring down apartheid, one image comes to mind-
In the rainbow nation's history, Nelson Mandela is the hero that made South Africa a successful post-apartheid country. History will remember Madiba or Tata (as he was fondly called) as the champion of black struggle but the Steve Biko is immortalised as the martyr of anti-apartheid struggle.
On his post-humous 70th birthday, December 18, 2016, Google remembered the ultimate sacrifice Biko paid for his countrymen by creating a commemorative Doodle in his memory.
"Black is beautiful. Steve Biko knew this fully well, and fought to spread this message across South Africa at the height of the apartheid movement in the 1960s and 1970s" wrote Google on its official Doodle page.
"On the 70th anniversary of Biko's birth, we remember his courage and the important legacy he left behind. Thank you, Steve Biko, for dedicating your life to the pursuit of equality for all" further wrote Google.
Steve Biko who was the third of four children was the leader of Black Consciousness movement and was a pivotal figure of the anti-apartheid in the 60s and 70s.
In August 1977 he was arrested at a road block. For 20 days he was stripped and chained in Port Elizabeth. After being badly beaten he was moved to Pretoria which was 600 miles away. Shortly after his arrival at the prison, he died on September 12, 1977.
The official cause of his death according to officials was a hunger strike. There was a 2-week inquest into his death but no one was charged with murder because there were no eyewitnesses.
When Mandela came to power he established the Truth and Reconciliation Commission in 1996. Five members of the security forces in the prison in September 1977 confessed to killing Steve Biko.
JOIN OUR PULSE COMMUNITY!
Recommended articles
Why some people refrigerate their condoms before use
Top 10 African countries with the highest crime rates
Bella Shmurda seemingly throws shade at Naira Marley in new tweet
3 things you shouldn't do for a woman you are not married to
Portable flaunts newly acquired whip after crashing previous car
Top 10 most rewarding African countries to do business in 2023
6 major highlights from Ilebaye on 'BBNaija All Stars'
Top 5 best-performing sectors in Nigeria outside of oil
FG declares Monday public holiday to mark 63rd Independence anniversary