Nigerian killed in racist attack in Italy buried amidst tears
The Nigerian man murdered by an Italian in a racist attack in that country has been buried amidst tears.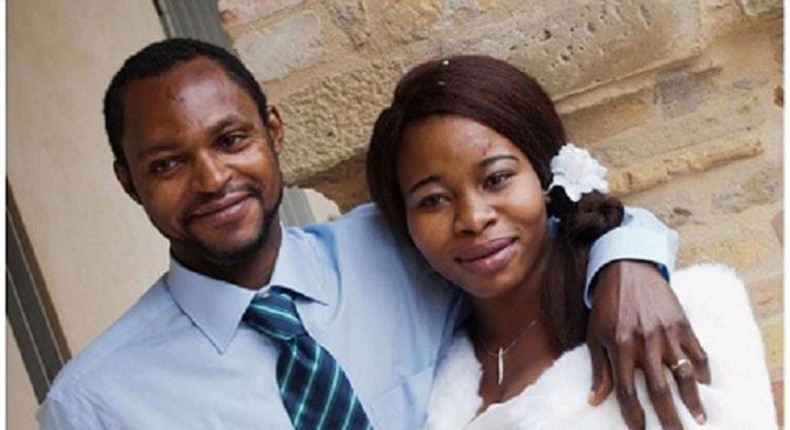 It was tears and wailing when the 36-year-old
The young man was reportedly beaten to death by an Italian man, Fermana Amedeo Mancini, on Tuesday, July 4, while in a park with his fiancee. Mancini, who is said to be a known racist, had taunted Chidi and his girlfriend by calling them 'African Monkeys' and had made advances to assault the lady when the deceased rose to defend her.
Mancini, who has been arrested and charged with the murder, had allegedly used a ripped-out road-sign pole to hit Chidi repeatedly on the head and he fell to the ground and never regained consciousness.
He later died in a hospital later in the day. According to his records, the late Chidi had been in Italy for eight months and had been living in a shelter run by a Catholic charity, Caritas, after he fled to the country after an alleged attack on him and his family by the Boko Haram insurgents.
Tears at Emmanuel Chidi's funeral
Tearful mourners at Emmanuel Chidi's funeral
May his soul rest in peace.
JOIN OUR PULSE COMMUNITY!
Recommended articles
Lai Mohammed appointed managing partner of international lobbying firm
Masturbation may increase a male primate's chances of impregnating a female - Study
Tanzania could become the top investment destination for Australia
DRC and Angola set aside a 50-year oil block dispute to become joint holders
Sex is now a sport in Sweden, all you need to know about the competition
Portable Zazu announces the arrival of sixth child with Yoruba actress
Veteran Nollywood actor Adewale Adeyemo is dead
Naira marginally rises against dollar in 24 hours of Tinubu's presidency
7 body parts you must clean every day to avoid body odour