Readers say they will stick in a marriage is a spouse is sexually weak
47% of Pulse Nigeria Poll voters think it is better for a married woman to endure and bear her marriage if her husband is not satisfying her sexually.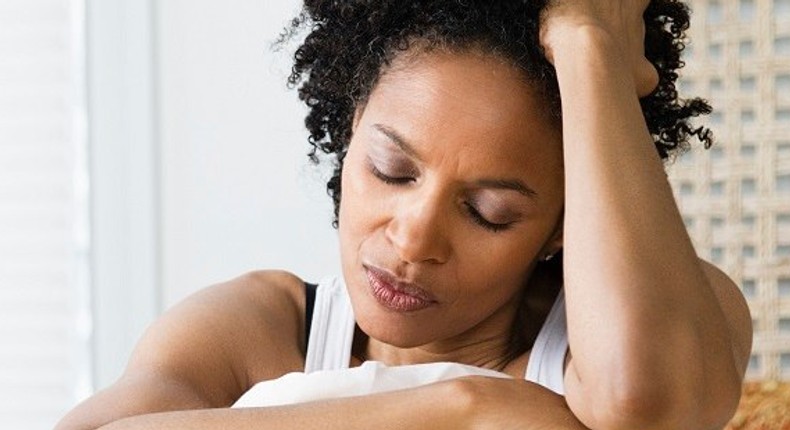 She is torn between getting a lover, divorcing her husband or sticking and enduring the sexless marriage.
Read her sad letter here:
"My name is Chidinma and I have been married for just over a year but I am so frustrated with the marriage that I am thinking of a divorce even though as a Christian, I should not be thinking of that.
I am a born again Christian and I met my husband, Jeff, when he started worshipping in our church. I was the praise and worship leader and was so dedicated with the things of God since I gave my life to Jesus Christ.
But that does not mean that I was a novice when it came to sex because before I became a born again, I had relationships and enjoyed sex so much.
But when I gave my life to Christ, I vowed that I would not indulge in sex again until I got married, so when I met Jeff who just got transferred to Lagos from Port Harcourt, and he asked me out, I told him my decision.
He was okay with the decision and while we courted, he never tried to have sex with me, not even as much as demanding for a kiss. Within six months, we were married and I was glad I had fulfilled my vow. But I did not know that I was in for a sexless marriage.
The first sign that should have warned me was on our wedding night when Jeff pleaded tiredness when I tried to arouse him. I reasoned with him and slept off. But the same scenario played out for almost a week and I became apprehensive.
Another thing I noticed was that Jeff was very careful not to undress before me and even when I told him to join me in the bathroom, he vehemently refused.
When I finally succeeded in seducing him, I was given the shock of my life when I saw my husband's manhood. For a 6 foot hunk of a man, Jeff had the penis of a 10-year-old boy.
I hid my shock and tried to make it hard so that he can come into me but when he climbed on me, I did not feel anything even as he ejaculated in less than a minute.
Since that first time, it has been frustration all through. Though Jeff has tried in every way possible to make me happy in other areas, sex with him is so frustrating. I have spoken to him to try some penis enlargement drugs but he would not even think of it.
I spoke of my frustrations to a close friend and she advised that if I do not want to leave my husband, I should get a man who be sleeping with me.
But I do not want to go into adultery and divorce is not accepted in my church. I am between the sea and a hard rock.
The teaser for the day was:
I will divorce him/her instead of committing adultery - 36%
I will get a secret lover to satisfy me sexually instead of adultery - 18%
I will stick in the marriage for better for worse - 47%
JOIN OUR PULSE COMMUNITY!
Recommended articles
7 reasons women don't get wet even when aroused
9 wardrobe essentials for Nigerian women
Family rejects coffin from son-in-law for his mother-in-law's burial, says it's not beautiful
Assurance secured, Davido confirms marriage to Chioma
DSS confirms plot to install interim government to stop Tinubu
Yul Edochie loses first son with May, Kambili
Train crash: Bus driver begs for forgiveness after psychiatric, drug tests
Mercy Chinwo threatens Obidiz with ₦2 billion lawsuit for using her name in a song
4 African countries are responsible for 70% of the chocolate in the world