Readers say Maureen should insist on her maid leaving
46% of Pulse Nigeria Poll readers say that Maureen should insist on her maid leaving her home so that peace should return.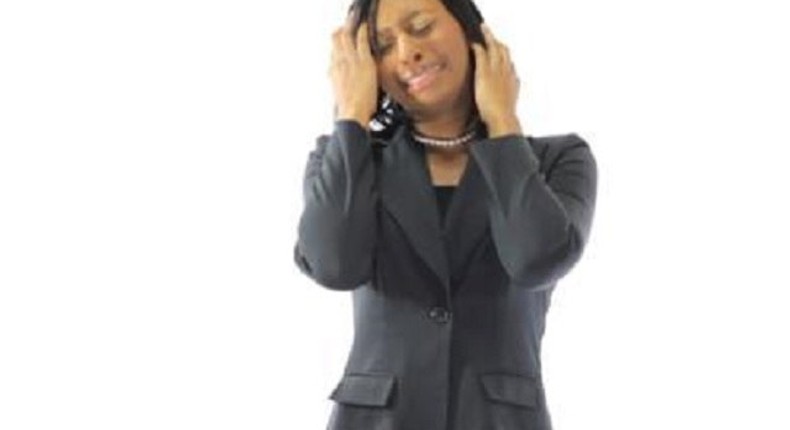 Things got to a head when Kene descended on her for slapping the girl and beat her blue-black. He has even insisted that instead of the maid to leave, his wife must leave the house.
"My name is Maureen, a 31-year-old mother of four. I have been married for 10 years now but my life is in danger after my husband, Kenechukwu battered me because I scolded our housemaid.
We have had our ups and downs as every married couple tends to have but it had never gotten to the point where Kene would beat me almost to the point of death and even threatened to kill me just because of the girl.
I got the 22-year-old lady from an agent two years ago to help with the household chores while I concentrated on my thriving business. My husband too was not always at home as he had three shops to oversee at different markets in Lagos.
I must say the lady has been of great help with keeping the house clean and tidy at all times. She is also a great cook and her meals have always been fantastic but some months ago, I noticed she had become insolent, talking back at me and refusing to carry out my instructions.
Whenever I told Kene about the lady's attitude, he would tell me to let her be, that she is doing a great job in the house and taking care of the kids.
When I threaten to send her packing, my husband would tell me never to contemplate such as he would not allow the lady to leave.
I began to suspect that he could be having affairs with her and when I accused him, he gave me a thunderous slap and warned me never to repeat such again.
But last month after the girl had been particularly rude to me in front of my husband and children, I shouted at her and she shouted back at me. I was so mad that I slapped her and was ready to give her the beating of her life when my husband stood up from where he sat.
I thought he was going to deal with the girl for disrespecting his wife but Kene did the unthinkable when he descended on me and gave me such a beating that I lost consciousness.
I came to on a hospital bed to realize that he had fractured my arm, four ribs and gave me a serious cut on my right eye.
I was in the hospital for two weeks and when I was discharged, I told my husband the lady must leave my house or I was not coming back and he told me I better not come back if I want him to send the maid away.
I have been staying with my sister while I recuperate and my husband has refused to send the maid packing.
His family members and friends have been talking to him, telling him he should not place a maid above his wife but he would not listen to anyone.
She should insist on the maid leaving her husband alone - 46%
She should go into a spiritual battle to free her husband from the maid - 29%
She should report the matter to their pastor to mediate - 18%
She should go diabolical to dislodge the maid - 8%
JOIN OUR PULSE COMMUNITY!
Recommended articles
Rick Ross declares interest in Ayra Starr
Top 10 African cities where it is cheap to get food
Nigerian actor Hawwal Ogungbadero, 29 others set Guinness World Record for longest recording session
Nigerians express concern over immediate implementation of subsidy removal
BREAKING: Tinubu confirms Gbajabiamila as chief-of staff
10 African countries with the lowest digital quality of life index
In this Ugandan tribe, the bride's aunt has s*x with the groom to test his sexual prowess
Fuel prices will go down after removal of subsidy, says NNPC CEO Kyari
Nigerians react as Tinubu's daughter declares self as Iyaloja General of Nigeria