7 types of people you should unfriend on Facebook this new year
Here are just a few of the Facebook friends you should consider deleting from your newsfeed this new year.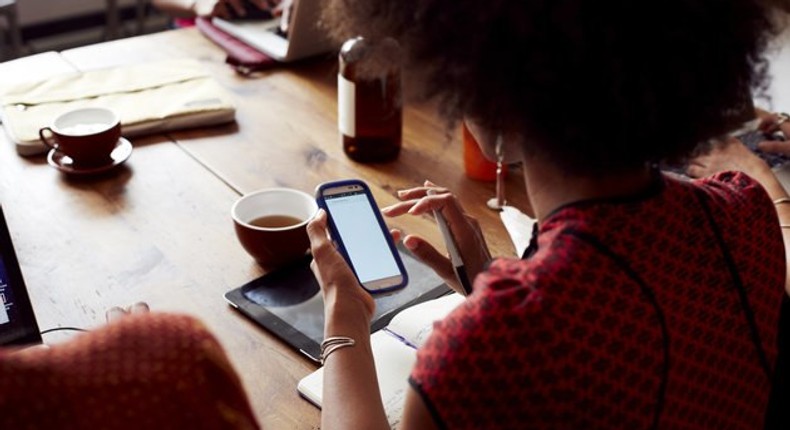 It's the new year people, it is time to let go of toxic friendships and enemies posing as friends.
Joy often comes in the company you keep. Research shows your happiness can be tied to strong social connections -- that may even mean the ones you have online.
Here are just a few of the Facebook friends you should consider deleting from your newsfeed as compiled by Huffington Post.
1. The APC/PDP Political Ranter
Imagine seeing Buhari is #Change and Jonathan is #Transformation on your way to work or school everyday? Annoying right?
Your social media friends are entitled to share their political opinions, but if you don't want to listen to someone's thoughts on Boko Haram, Fuel scarcity or #TyrantBuhari, ditch him. Simple as that.
Sure, everyone has their off days, but there's a difference between sharing and dwelling. Research shows that stress is a contagious emotion. The more negative energy you cut out of your life -- which includes your Facebook feed -- the happier you'll be.
Don't waste precious energy hate-stalking former friends and flings. It may be hard at first, but eliminating them from your online circle may be the best thing for your mental well-being.
If you're not ready to cut the cord quite yet, Facebook has several features you can use to make the transition easier. Try hiding the person in your newsfeed or using the site's "Take a Break" feature, which hides memories, photos and other content featuring that specific person.
4. The 'Best Life' Acquaintance
It's time to stop comparing yourself to others, but that can be hard when, as one 2015 study found, Facebook can actually prompt depressive feelings because of social comparison. If you find yourself feeling bad about your life because of an elementary-school classmate's engagement photos -- and you're not at all involved in her life -- it might be time to hit "unfriend."
"Today was probably the worst day of my life... don't wanna talk about it," reads the status in your newsfeed.
You probably aren't alone in your reaction: Attention-seeking statuses may make the audience more annoyed rather than compelled to play into the ambiguity. If you're sick of the drama, it might be time to eliminate these people from your updates.
Did he/she just had an awesome vacation in Dubai and in the U.K? Did she burn 865 calories at the gym? Did she win 100 dollars in a match? You're going to hear about it -- and feel super annoyed. Science even has your back on this one: Research shows "humblebragging," or self-promotion under the guise of modesty, really doesn't fool anyone on social media. Sorry, showoffs.
7. Anyone who makes you feel really crappy about yourself.
When it comes down to it, social media shouldn't be a soul-sucking experience. If there's anyone who is dragging you down -- whether online or IRL -- it might be time to reevaluate their presence in your life.
And if that doesn't work, there's always the option to go off the grid for a little while. A little unplugging never hurt anyone.
JOIN OUR PULSE COMMUNITY!
Recommended articles
For women: 4 foreplay tips to drive men wild
Family rejects coffin from son-in-law for his mother-in-law's burial, says it's not beautiful
BBNaija's Nini says 'yes' to Saga as they take things to next level
4 African countries are responsible for 70% of the chocolate in the world
DSS confirms plot to install interim government to stop Tinubu
Yul Edochie loses first son with May, Kambili
Train crash: Bus driver begs for forgiveness after psychiatric, drug tests
Yul Edochie urges Lagos police to investigate son's death
Jada Pollock criticised for promoting Wizkid album on eve of Davido's release