8 simple steps to surviving an armed robbery
When you hear "hans up", Oga let that hand touch the sky.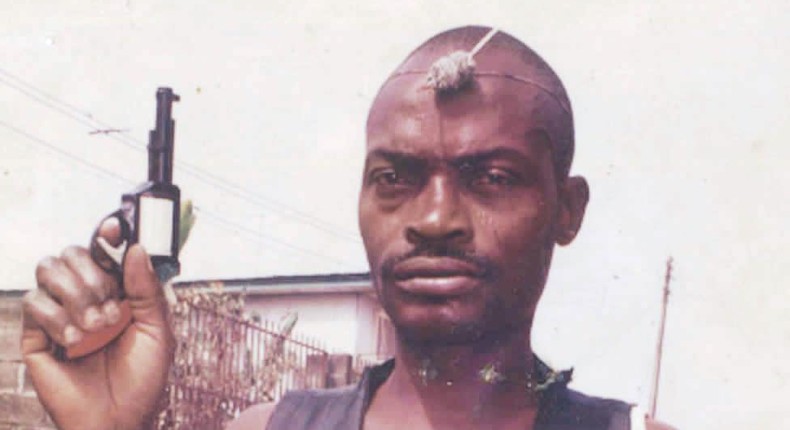 We live in dangerous times. Economy is harsh. And boys eyes are chooking.
Somewhere in Nigeria, someone just opened the door for an armed robber to enter their home, mistaking them for the new electrician. Someone's windscreen is going to be shattered by the end of this week. Armed robbery in its various forms really is a thing.
These few tips should help you live through a robbery:
1. No, it's not a joking sturv.
Neither is it a dream. What this also means is that you probably cannot punch as fast or hard as the movies. There will be no Jet Li-ing your way out of this.
2. The Police might not be coming any time soon
I know you might be fantasizing a super cop appearing out of nowhere to save the day. My friend, the future is not that bright in that department. You are on your own.
See, you're not even doing the armed robbers, you're doing yourself. We get that you want your prayers to be heard from the heavens. But think for a minute, what if heaven doesn't answer before one of them silences you with a machete? Be wise.
4. This also includes screaming prayers.
I know you believe in God and all that. But here are two possible outcomes; the first is that you shout your prayer and thunder comes from heaven. The more likely outcome is that thunder will not descend from Heaven. But bullet can descend on you. Be wise.
5. Keep calm and let them rob you in peace.
It will happen. Just accept your fate. It'll actually save you in damages. For example when you wind down your glass, you know they won't break it. Common sense.
6. Their weapons are not a fashion statement
That machete is not a chewing stick. That rifle is not a selfie stick. Respect yourself. When they say lie down, just lie down.
How would you feel if you go to an ATM and the machine won't allow you take your own money? A farmer does not go to farm on harvest day and expect to come back without yam. It's written in the constitution.
8. Don't ask for your sim card
Because they didn't shoot you doesn't mean they are kind. The courteous ones always give you the sim card without your asking. If they don't give you, please, this is not a Nollywood film. They will leave a bigger sim card inside your skull.
And to the important part, when they leave, please don't forget to say,
JOIN OUR PULSE COMMUNITY!
Recommended articles
Video: Watch Samuel Eto'o kick a man outside World Cup stadium
How to make love: 3 surest ways to have intense/multiple orgasms
Here's how Peter Obi plans to deal with terrorism and banditry if elected
See reason Tanzanian president cancelled the country's Independence Day celebrations
Aliko Dangote the richest man in Africa just got richer
How can breasts be naturally firm and round?
The Crown Princess of Spain has a crush on Barcelona star Gavi
Labour Party's women leader assassinated in Kaduna State
#RIPTwitter trends as users predict app's downfall after mass resignation