Smart rape victim forced to call boyfriend calls police instead
A smart rape victim called 911 after a rapist forced her to call her boyfriend so he could hear the assault.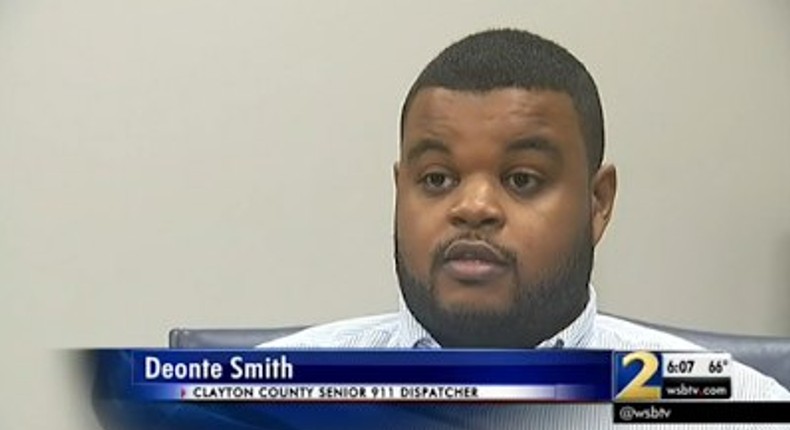 Officers say Robert Giles, 27, asked the victim to call her boyfriend so he could hear the assault.
Police say quick thinking by the victim of a frightening abduction and assault helped them catch her attacker in the act.
Instead of calling her boyfriend, she called 911.
The 911 operator, Deonte Smith, played along.
"She explained to him what the perpetrator had told her; that he was wanting him to listen while she was being raped,"Clayton County police Maj. Joe Woodall said.
The operator tried to talk the attacker out of the assault and sent police. Police quickly arrived and say they arrested Giles in the act.
"It was quick thinking on his behalf. In fact, (it) might have saved her life," Woodall added.
Officers say Giles kidnapped the victim from Hapeville and brought her to the closed Starship Novelties and Gifts store on Tara Boulevard around 4 a.m. Monday intending to rape her. That's when he allegedly asked her to call her boyfriend so he could listen to the assault.
Deonte Smith was the only man working as a Clayton County dispatcher early Monday, when that call came through and he played along.
"Honestly I'd say divine intervention," Smith said. "I was the only guy on the floor that night. The other guy we had had just left not too long before the call came in."
Smith said the victim deserves credit for her quick thinking while being assaulted.
Giles now faces rape, false imprisonment and obstruction charges. Hapeville police are preparing kidnapping charges against Giles.
JOIN OUR PULSE COMMUNITY!
Recommended articles
Top 10 African countries where workers earn the highest average salaries
The dollar is no more relevant in trade between India and Tanzania
The best ways to reach a woman's G-spot
Binani on her way to becoming Nigeria's first female governor-elect
Nnamani attacks Peter Obi after losing senatorial election to LP candidate in Enugu
Train crash: Bus driver begs for forgiveness after psychiatric, drug tests
5 ranking PDP lawmakers who became Labour Party casualties
BREAKING: PDP, Labour Party call for resignation of INEC chairman
Rating Enioluwa's 9 looks with red mschf boots