'My pregnant girlfriend is threatening my marriage'
What advise would you give a married man who got his girlfriend pregnant and the lady is bent on keeping the baby?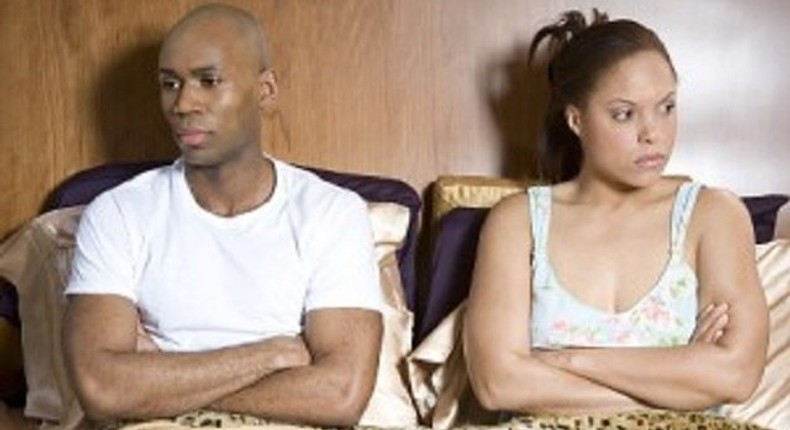 My name is and I believe your fans can help me with valuable piece of advice because I am in a big dilemma that is threatening to consume my marriage which is barely eight months old.
I got married to in February this year after dating her for three years. And in all those years, she has been the perfect woman for me, doing everything to show me she loved me and would love to spend the rest of her life with me.
But one thing with Nancy is that she is so emotional and gets hurt easily, which is why I fear she could break down and do something stupid to herself if she finds out what I have done.
The problem is that before I met Nancy, I was in a relationship with . I would not say I was head over heels in love with her but she was crazy over me and took my marriage to another woman very badly.
She became my enemy and in my quest to assuage her and remain friends - a big mistake on my part - we ended up a few times.
After I realised my stupidity, I told her it was over for real but last month, she traced me to my new office and dropped a bomb: she was three months pregnant for me and nothing on earth would make her terminate the pregnancy.
I have tried everything to make her see why she should abort the baby but she would not hear of it.
Now, she is threatening to tell my wife that she is carrying my baby if I do not go and meet her parents and tell them I am responsible for it.
I am at my wit's end and do not know how to handle the situation.
Before you start to castigate me, I will urge you to spare me that because I have already done that. I blame myself for putting myself in this mess but I need you to help me find a solution.
Dear readers, on Morning Teaser today, we ask you to advise Duncan on how he should go about solving the problem.
JOIN OUR PULSE COMMUNITY!
Recommended articles
Top 10 African countries with the highest cost of electricity in 2023
Top 5 largest economies in East Africa ranked
Meet the Sapeurs, Congolese who wear expensive outfits though they live in poor communities
Top 10 African cities with the highest purchasing power
10 African countries with the highest fertility rate in 2023
5 ways to spot a sex addict or know if you are one
Top 10 African countries leading in attracting and retaining talents
Top 10 African cities with the most expensive real estate
Niger, Mali, and Burkina Faso to form a federation