Photographer gives metropolis black and white treatment
Logor Olumuyiwa took on the mission to capture Lagos in black and white. The result is totally awesome.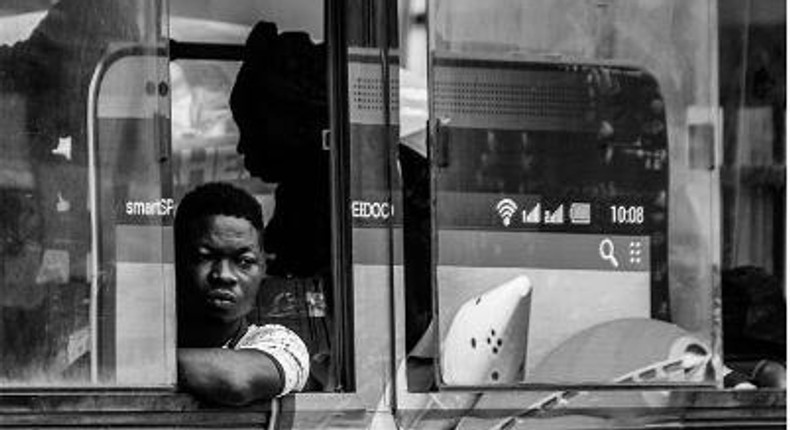 "If I strip Lagos of the colour, what will I find?" - Logor Olumuyiwa
Lagos city, the commercial nerve centre with a population of 21 million people, is a smorgasbord of sounds, colours, people, tribes and vibes.
Lagos is a complex, and concrete jungle. The essence of the city is very hard to capture. The city is a restless beast but when stripped into black and white, does Lagos have a soul?
Photographer Logor Olumuyiwa asked himself what he would find if he stripped Lagos of its colour. He did just that, and what he found can be seen on his website (Monochrome Lagos) and his Tumblr account- logorofafrica.
The result of Logor Olumuyiwa's soul searching exercise is breathtaking and refreshingly deep. His photos reveal people with character, passion, and warmth surrounded by rigid concrete edifices.
"Monochrome Lagos presents an alternative visual vocabulary through which to comprehend this city, one that strips Lagos down to its component parts, as an encounter between the individual and the built environment. Limiting my palette to black and white, sometimes high-contrast images that demonstrate attention to line and architectural forms, the poetic juxtapositions of its resident and how they relate with the city" writes Logor Olumuyiwa on his website on what he discovered about Lagos in black and white.
This is Lagos like you have never seen before, disrobed of colour and painted wit the raw honesty of monochrome.
JOIN OUR PULSE COMMUNITY!
Recommended articles
Top 10 African countries with the highest cost of electricity in 2023
Top 5 largest economies in East Africa ranked
Meet the Sapeurs, Congolese who wear expensive outfits though they live in poor communities
Top 10 African cities with the highest purchasing power
10 African countries with the highest fertility rate in 2023
5 ways to spot a sex addict or know if you are one
Top 10 African countries leading in attracting and retaining talents
Top 10 African cities with the most expensive real estate
Niger, Mali, and Burkina Faso to form a federation