Artist proves that the Nigerian dream is a nightmare
Laolu Senbanjo's beautiful story shows that the Nigerian dream stifles creativity and passion.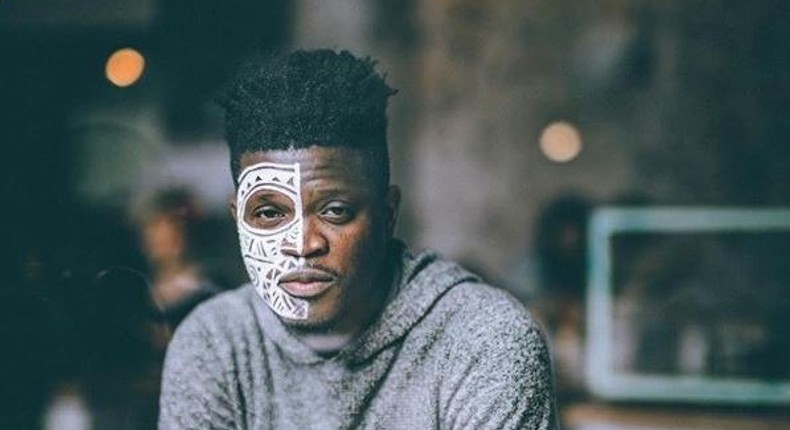 Nigeria isnt an incubator for creativity dreams.
The rigidity of the older generation and societal expectations have frustrated many young Nigerians from chasing their dreams.
Fortunately, Nigerian artist Laolu Senbanjo did not buckle to the pressure of being a lawyer, a banker or an engineer- the golden professions according to Nigeria's older generation.
In 2013, the now internationally famous artist moved to New York to fulfil his dreams. He did this because Nigeria and his family were stifling his creativity.
"My education was very strict. It was all about getting straight A's and being the top in my class, and going to the best University. Anything but being an artist. That was completely unacceptable and discouraged at all costs" Laolu Senbanjo told Naij in 2016.
Laolu's story was the same old story, his parents didn't understand the 'art thing' and wanted him to focus on Law which he studied. They thought art wasn't a serious thing to do.
"My parents said that art wasn't practical. They kept having relatives call me and tell me I should go and study nursing or take the Bar here in NY. They just didn't understand why and how making art could make me successful, but it's only about success through their eyes which is about having a house, a top position at some company, cars, etc. That isn't my dream" he said to Naij.
Successful in chasing his dreams, many young Nigerians are held back by the society and their family. The Nigerian dream leaves no space for creativity, ingenuity and passion. This is the progression of the Nigerian dream, get a degree, get an okay job that gives you an official car, get married, have kids, work till you retire and die.
This might have been perfect for the colonials and post-colonial folks but kids from the 80s, 90s and 00s will not settle for this uninspiring life.
There is more to life than being an engineer or a banker. Nigeria truly can't progress if people are forced to live a life that is not theirs. Laolu Senbanjo's story proves that Nigeria doesn't help the dreams turn into reality.
JOIN OUR PULSE COMMUNITY!
Recommended articles
Why some people refrigerate their condoms before use
Top 10 African countries with the highest crime rates
Bella Shmurda seemingly throws shade at Naira Marley in new tweet
3 things you shouldn't do for a woman you are not married to
Portable flaunts newly acquired whip after crashing previous car
Top 10 most rewarding African countries to do business in 2023
6 major highlights from Ilebaye on 'BBNaija All Stars'
Top 5 best-performing sectors in Nigeria outside of oil
FG declares Monday public holiday to mark 63rd Independence anniversary