Grandmas take up boxing to be fit
Grandmas in South Africa take to boxing to be fit and fight stress.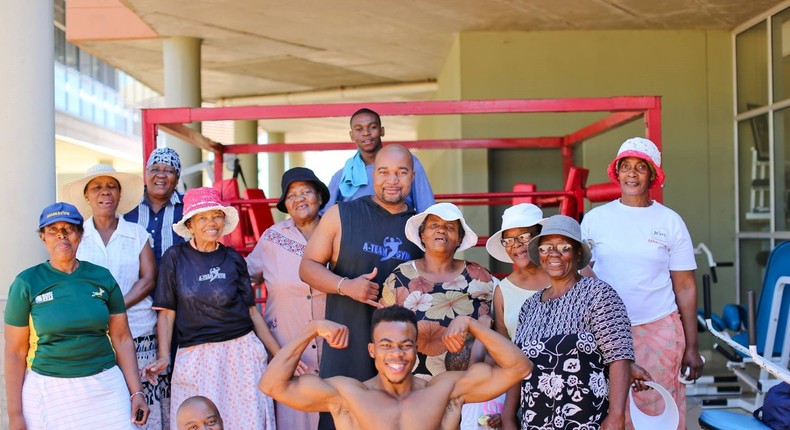 You are never too old to have a new hubby.
Some grandmothers in South Africa have taken up the sweet science that is known as boxing. These grandmas are members of A-Team gym in Johannesburg.
As part of an initiative known as the Boxing Gogos Program (Gogos in South Africa means grandmother), the grand mums throw punches in a bid to stay fit and deal with health issues.
"I used to go to the clinic for my high blood pressure. I used to get sick sometimes. But since I started here in this gym, I'm not taking tablets anymore because when I go for a check-up, they say I no longer have high blood pressure" says one of the boxing grandmas  Constance Ngueane as reported by Konbini.
The Boxing Gogos Program was created by Claude Maphosa, a former body builder. Maphosa is focused on building stronger communities and helping grandmas stay fit.
Claude Maphosa found the A-Team to help older citizens deal with stress related issues. On a large scale, the response has been greatly positive.
In Kenya, grandmas have taken up to martial arts to defend themselves from rapists.
Inside Korogocho slums in Nairobi, these grandmothers spend time learning the fundamentals of martial arts to help defend themselves from rapists.
In some parts of Kenya, some men believe that sleeping with older women is a form of cleansing after committing a crime.
"Boys had crazy ideas that after a robbery, when they sleep with an old woman, it's like they are cleansed. The young boys would strangle them ... Every time we went to pick up the corpse of an old woman, my heart used to bleed" Sheila Kariuki, a former resident of Korogocho told Christian Today in June 2015.
It is also believed that older women are less likely to have HIV. To avoid being raped and strangled to death, older women are taking part in a martial arts program called 'cucus' which means grandmas in a local Kenyan language.
JOIN OUR PULSE COMMUNITY!
Recommended articles
Lai Mohammed appointed managing partner of international lobbying firm
Masturbation may increase a male primate's chances of impregnating a female - Study
Tanzania could become the top investment destination for Australia
DRC and Angola set aside a 50-year oil block dispute to become joint holders
Sex is now a sport in Sweden, all you need to know about the competition
Portable Zazu announces the arrival of sixth child with Yoruba actress
Veteran Nollywood actor Adewale Adeyemo is dead
Naira marginally rises against dollar in 24 hours of Tinubu's presidency
'There was a point...I was seeing the stage upside down' - Hilda Baci