Man divorces wife two days after wedding for being source of badluck
According to Gulf News, the man reportedly said that he thought something was wrong with his bride after witnessing a series of incidents.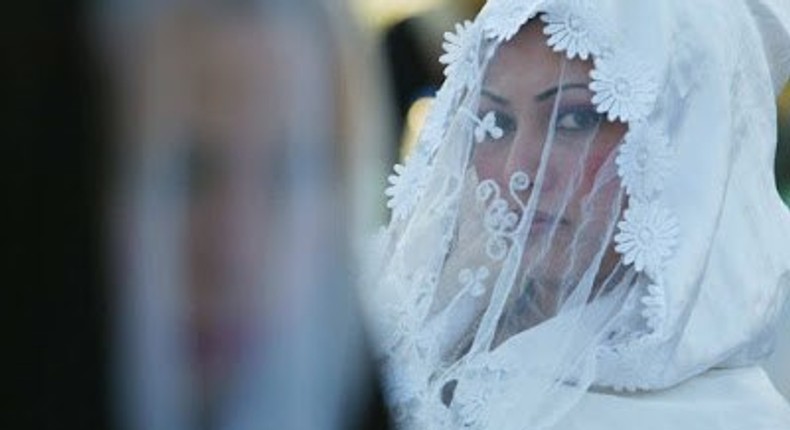 A superstitious man has allegedly divorced his wife two days after their marriage, claiming she brought bad luck.
He claims that on their first day together, the curtains of the flat where they went to spend their honeymoon came down on the floor.
He also noted that the waiter who was serving them when they went out for their first dinner slipped and fell.
The man added that when they returned to the flat, the bottle of perfume he was holding also fell on the floor when he told his bride that it had a great smell, Saudi news site, Al Marsad reported.
Following these incidents, the man thought that all the falls that occurred after the marriage were a negative sign and that his wife was going to be bad luck in his life, and decided to divorce her.
The next day, he took her to her family's home and told her parents that he was divorcing her.
As per usual, social media users have taken the issue up, criticising the man for his attitude.
"Does he think that marriage is such a trivial matter," a blogger asked. "Does he think that you can marry a woman and divorce her so easily over such trivial matters? He obviously needs help. He should not be allowed to play with people's emotions as per his wishes."
This one comment amongst many others pertaining to the issue.
We do not know if the divorce was granted to the man or finalised.
JOIN OUR PULSE COMMUNITY!
Recommended articles
When women don't wash their bras often, these 5 things happen
BBNaija's Maria announces birth of her baby boy named Leonardo
What Chicago State University documents reveal about Tinubu
DIY Recipes: How to make bread pizza pockets
11 things to do when travelling to another country
Pastor enters zoo, plays with lions to prove to church members that he's powerful (video)
Top 10 African countries with the cheapest data prices from June to September
3 food items legal in Nigeria but banned abroad
Venita, Soma and Angel get evicted from Big Brother Naija All Stars