Abandoned woman shot by SARS men cries for help
57-years-old Mrs. Roselyn Adewunmi lived a normal life until she got hit by a stray bullet by the operatives of the Special Anti-Robbery Squad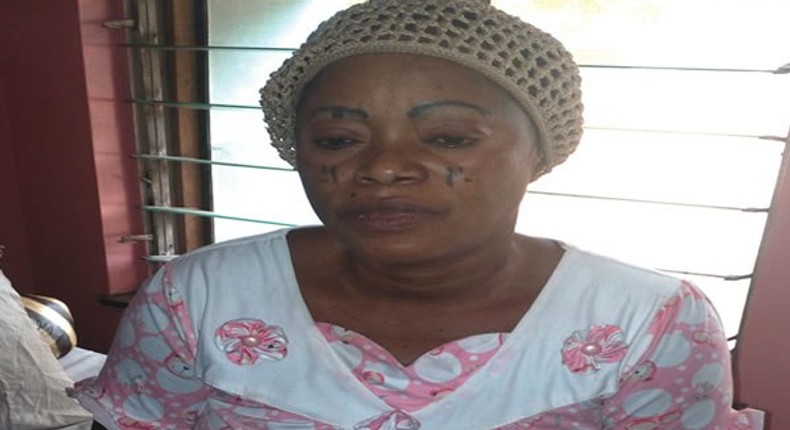 Roselyn for the past 10 months has been confined to a hospital bed terribly sick and rendered immobile.
It all started in the evening of May 1, 2015, when Roselyn decided to sit in front of her tiny plank house at Badia East Oke-Eri community at Ijora, Apapa to take fresh air with one of her daughters around 8.45pm.
"I did not even know about any shooting. I did not hear any sound initially; maybe because our area is generally noisy. What I heard was my daughter screaming and pointing at me. She was screaming 'blood, blood! Realising I have been shot in the lower abdomen and the thigh.
"We approached the policeman and he said that he fired the shot by mistake. His colleagues were there too. They brought a patrol van and said they were after a robber. They still did not make any attempt to help her
My son first went to meet them. But they pushed him back. The policemen said I should not worry that I would be alright. They said the bullet would come out. leaving me bleeding on the ground.
"I was pleading with them. I said, 'please, please don't leave me like this. Don't let me die.' But he pulled away from me. Then one of the colleagues of the one that shot the bullet that hit me spoke to him in Hausa. Then they jumped inside their vans and left.
"I was eventually rush to the hospital by my son, three hospitals rejected me that day until I was finally brought to luth where my life was saved,
"When the sars men came, they told me they contributed the money among themselves to help with the medical treatment. They also said that they would come back later with beverages so that I won't have to suffer. I did not know they only came to check if I would survive or not. They never came back,
"Life has been hard for me. I don't want to die like this. My situation is not getting better because I don't have money to spend on treatment again. This bed has been my home now for eight months.
"I used to have a shop where I sold things. My children would have been able to run it in my absence to get some money to survive on. But last year after I was admitted, the shop burnt down with all the goods when there was a fire outbreak in our community.
"Even my family members have deserted me. I just don't know where to run to now but to call upon the police authorities, whose men did this to me to help me. Please, help me call on the police authorities, I don't want to die like this. They need to see what their bullets have done to me."
According to Punch reports Roselyn Adewunmi injury was looking too gory to publish and both she and her children are in great distress and they seek the help of the Lagos State Commissioner of Police, Mr. Fatai Owoseni, the Office of the Public Defender and the Committee for the Defence of Human Rights to take up her case and fight for justice.
JOIN OUR PULSE COMMUNITY!
Recommended articles
3 food items legal in Nigeria but banned abroad
Top 10 African countries with the highest crime rates
5 Nollywood historical films you should see on October 1
6 key figures who paved the way for Nigeria's Independence in 1960
Top 10 African countries with the cheapest data prices from June to September
Venita, Soma and Angel get evicted from Big Brother Naija All Stars
Here's why guinea fowls make great security guards
How Editi Effiong delivered a global hit with 'The Black Book' [Exclusive]
The World Bank has warned that Nigeria may bear some of the brunt of the Niger coup