Tears flow as 17-yr-old boy murdered by police is buried
Family, sympathisers, activists and others who turned up at the Innocent's funeral were all moved with grief.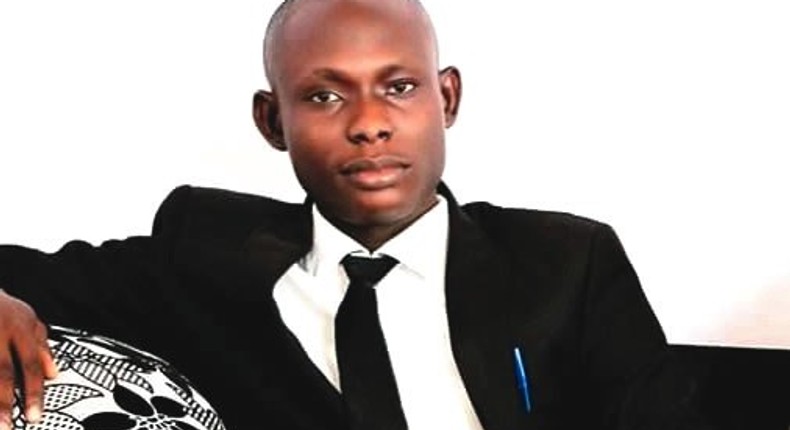 Tears flowed freely as 17-year-old boy
The deceased, Master Innocent Kokorifa, who was the first of five children, was reportedly shot dead by the police Anti-Vice/Anti-Kidnapping team along Airforce Road in Yenagoa, on August 18, 2016, Sunday Punch reports.
Innocent, born to Mr Daniel Kokorifa, an official of the Federal Road Safety Corps, had according to reports, been running an errand for his mother, Pere Kokorifa when he was allegedly killed by the police at about 11am on that fateful day.
According to Sunday Punch, the state police command had issued a statement shortly after the incident, claiming that the victim had been shot in a gun battle between the police and a three-man robbery gang.
Kokorifa who looked torn up by suppressed emotions told journalists that he was positive that his son's killers would pay dearly for their actions.
"If the judge feels that how they killed my son is okay, they will go scot-free, but if the judge says no, definitely, that trigger-happy policeman will pay dearly for the murder.
"I know the person that killed my son very well. He is a police officer. In Abia State, he killed somebody and was locked up for nine months before he was released. The same person came to kill my son again," he said.
Emotions ran wild as the casket was opened for all to see, while Mrs Kokorifa, cried uncontrollably.
May the soul of the departed rest in peace.
JOIN OUR PULSE COMMUNITY!
Recommended articles
Top 10 African countries producing Palm Oil
Top 10 most ethnically diverse countries in Africa
African countries with the cheapest household electricity prices
Top 10 African cities with the highest population growth from 2022 to 2023
In just 2 years, Tanzania has grown the value of its investments to $8.6 billion
Top 10 happiest countries in Africa in 2023
SAN reacts to alleged meeting between CJN Ariwoola and Tinubu
Davido reportedly spends over ₦300 million on new Lamborghini
Train crash: Bus driver begs for forgiveness after psychiatric, drug tests