Researcher says girls from Abia State start sex at 10
A researcher has posited that girls in Abia Sttae engage in sexual activities as early as ten years.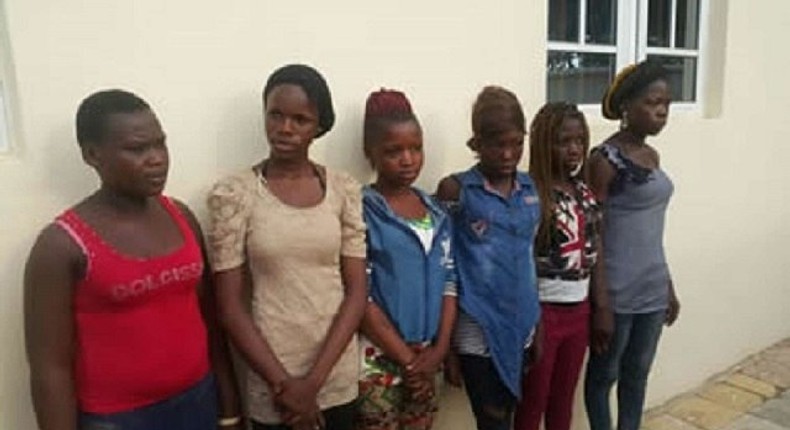 A researcher and medical practitioner,
According to News Agency of Nigeria (NAN), Dr. Uwaoma who is the Chairman of Thematic Working Group at the Nigerian Faith Based Advisory Council for AIDS (NFACA), said this assertion was a result of a research his group started in 2014, which also means that the girls stand a higher chance of contracting the HIV virus.
The researcher added that the study was conducted to find out the awareness of preventive measures among youths in the secondary schools for the Department of Public Health at the Imo State University.
Dr. Uwaoma spoke at a lecture organized by the Aba chapter of the Nigerian Medical Association (NMA) to mark their week, calling for prevention rather than cure which was unavailable for HIV cases.
"We discovered that some girls in Aba start sexual activities at the age 10 to 12 and that at the age of 12, girls in Aba have regular boyfriends with whom they agree to have sex regularly.
This was not known before. Usually, HIV prevention was targeted at age 15 upward but we now know that before 15 they have become sexually active.
And there is a lot of difference between when you are forced into it and you remove yourself thereafter and when at this age you now have a regular partner.
That was what we discovered and it is not normal but an aberration but obviously the fact is there."
He, therefore, urged the students to desist from watching pornographic films, playing sexual games with opposite sex and keeping bad friends to save them from sexual temptations.
JOIN OUR PULSE COMMUNITY!
Recommended articles
For men: 5 places you shouldn't touch a woman during s*x
Nancy Isime names the kind of actors she prefers to kiss on set
How Abacha's death saved my dad's life 24hrs before execution - Diya's son
The best way to brush your teeth to prevent mouth odour
Whitemoney drags BBNaija women, says they waste their time on the show
5 reasons why you'd be lucky to date a woman with a higher s*x drive than you
Train crash: Bus driver begs for forgiveness after psychiatric, drug tests
Top 10 African cities with the highest population growth from 2022 to 2023
Mercy Aigbe struggles to stay awake after Sahur during Ramadan