53-yr-old Nigerian woman marries lesbian partner in the US
A 53-year-old Nigerian woman has abandoned her marriage to get married to her lesbian lover in the United States of America.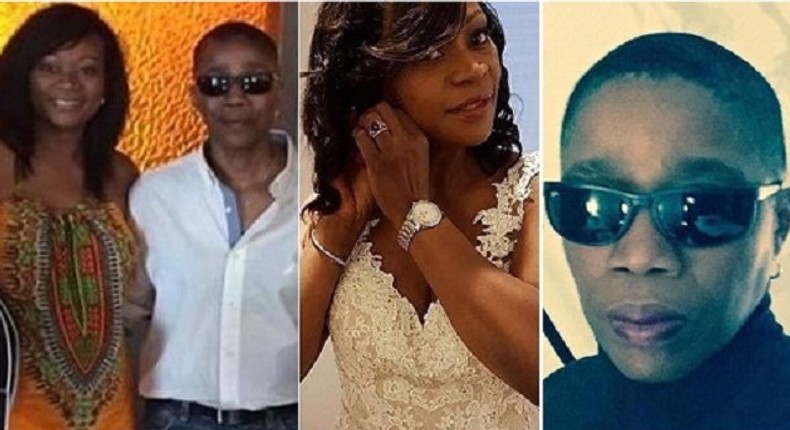 A 53-year old Nigerian lesbian woman,
Solar-Percy who hails from Ijero-Ekiti in Ekiti State, thereafter wrote on her Facebook wall that getting married to her 'wife' who has been identified as Margaret Wilson, a UK-based Nigerian medical doctor from Cross River State, as being a symbol of celebrating the freedom she would not have had if she were in Nigeria.
In the post, Solar-Percy, a top business tycoon who runs a real estate company, Solar Worldwide Realty Inc. in Staten Island, New York, gushed about the love she has for her 'wife', saying if she tried getting married to a woman in Nigeria, they would have probably be arrested.
Moji Solar-Percy is now happy to marry her gay partner
Solar-Percy who describes herself as a mother, realtor, LGBT activist, speaker, coach and host on her page, did not, however, reveal the name of her partner as her friends and some family members congratulated her on the marital journey with fear.
"Today I woke up in a cold sweat. I was drenched with fear, for a moment. I forgot where I was. I ask you all to close your eyes, imagine what would have happened Saturday at our wedding if we were in Nigeria.
Even though we went to great lengths to make sure we had security, the thought of the police barging in and arresting all our guests, my wife and I, to be carted off to jail, the women raped and beaten, the men brutalized, and my children beaten along with everyone else.
When I got my bearings, I got on my knees and thanked God for his grace of living in the US. Then I remembered all the people that could not do what we did with grace and class.
To all of you (gay) all over Africa, #westandforyou. May all our days be filled with blessings and grace."
In another post on Facebook, Solar-Percy hinted that one of her children actually did her make-up and hair.
"My make-up was all I wanted that day. My weave looked like it grew out of my scalp. To have my first child do my hair and make-up, then walk me down the aisle was one of the best memories of the evening."
The wedding which was well attended by other Nigerian gays in the US, also saw Solar-Percy and her bride decked up in both traditional attires, while another picture she posted showed her wearing a white wedding gown and being attended to by her first child.
Moji Solar-Percy says she has always been gay
It was gathered that to satisfy her family back home, Solar-Percy had gotten married and had children for her husband but once she got to the United State, she could no longer hide her sexual orientation as a lesbian and promptly divorced her husband and got into several gay relationships before finding her wife.
JOIN OUR PULSE COMMUNITY!
Recommended articles
South Korea eyes one of Nigeria's precious minerals
List of African countries and how much of their salaries they spend on iPhones
4 highlights from Thursday's pool party on 'BBNaija All Stars'
Top 10 African countries with the highest food inflation rates
Despite $3 billion bailout, Ghana has essentially gone bankrupt
Ghana is looking to supply Nigeria with its electricity needs following power grid shutdown
Burna Boy's South Africa concert has been cancelled, here's why
Africa's food insecurity to be non-existent in the next 5 years - AfDB