Man kills lover during fight
A young lady has been reportedly strangled to death by her lover during a squabble in his apartment.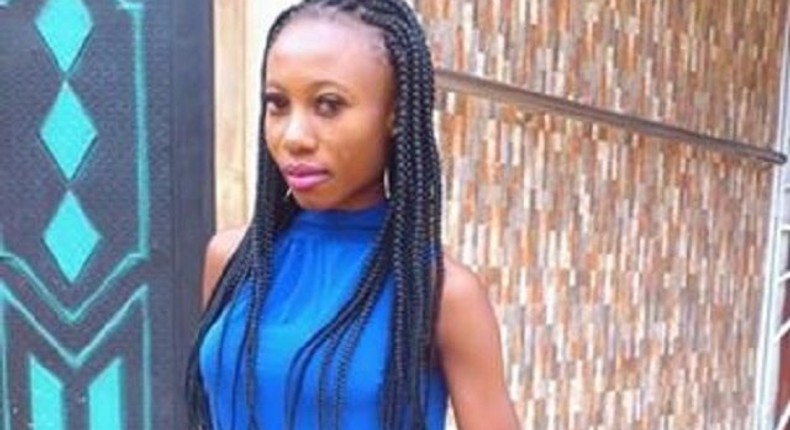 A young lady identified as
According to a Facebook user, May Ebute, the incident which has thrown the neighbourhood into confusion, happened in the night only for neighbours to wake up the next morning to meet the corpse of Okonikhere with the boyfriend nowhere to be found.
Ebute said that the suspect was later apprehended after a manhunt and he confessed to killing her but did not intend to.
Read what Ebute wrote on her wall:
"So Joy Okonikhere with her boyfriend. Neighbours woke up to find her dead body and her boyfriend missing.
He was apprehended earlier today and he said, during the scuffle, he just put his hands around her neck to scare her and she stopped breathing.
He said he didn't mean to kill her. How can just putting your hands around someone's neck kill them if not that the person was strangled?
Well, she's dead now and no amount of ' l didn't mean to kill her' will bring her back.
I just spoke with her brother and he confirmed the news. The murderer is presently cooling off in a police cell. I wish I could find the words to express the anger I'm feeling right now.
May the soul of this lady rest in peace."
The suspect, according to the Ebute, will soon be arraigned in court for the murder of the lady.
Read the Facebook post here.
JOIN OUR PULSE COMMUNITY!
Recommended articles
Top 10 African countries with the highest cost of electricity in 2023
Top 5 largest economies in East Africa ranked
Meet the Sapeurs, Congolese who wear expensive outfits though they live in poor communities
Top 10 African cities with the highest purchasing power
10 African countries with the highest fertility rate in 2023
5 ways to spot a sex addict or know if you are one
Top 10 African countries leading in attracting and retaining talents
Top 10 African cities with the most expensive real estate
Niger, Mali, and Burkina Faso to form a federation