Male barbie finally admits to being gay?
Bobrisky sort of suggests that he is gay but backtracks leading to more confusion about his sexuality.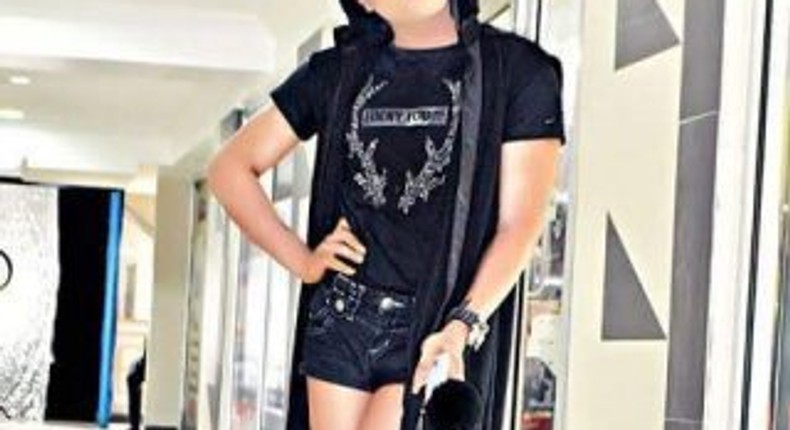 After months of constant denial to
Bobrisky who has always found a way to be in the news both for good and bad reasons, took to his Instagram page to hint he might be homosexual and listed all his achievements.
In all the interviews he has had with media outfits over the past years, Bobrisky had maintained that he has always been straight, even challenging journalists to come out with clear evidence of his gay dalliances with men.
But many Nigerians sceptical about his sexual orientation going by his bleached skin, super long nails, feminine clothes and always talking about his rich 'baes' who made sure he lacked nothing.
Yesterday, Monday, April 24, 2017, Bobrisky might have revealed his sexual orientation.
"Yes I'm gay. I have over 11 visas in my passport, I live in 5 bedrooms duplex alone in Lekki, well furnished.
U can check my snap for enough videos, not with friends. Haters will say is not my house, that I rented it.
At least I pay rent, I have access to it whenever I want. I drive a 2012 Benz; I also own a Lexus and a Toyota Camry. Abeg what other achievements can I have at 25 years and more still coming?
So continue hating, na u sabi. If na my bleach dey pain u, abeg go bleach urs too cos na light skin dey market now."
Bobrisky later edited his caption. "Yes I'm gay or straight how is it u guys problem?" he wrote in the edited version.
Bobrisky's edit still makes wonder if he is gay or straight.
JOIN OUR PULSE COMMUNITY!
Recommended articles
Top 10 richest mineral-producing countries in Africa
Top 10 African countries with internet freedom
5 African countries which have received loans from the IMF in 2023
Tanzania allocates massive budget for ground-breaking projects
5 African countries where snow falls
Nigeria Air plane arrives Abuja, ending speculation of its whereabouts
Tanzania says its Sh1.4 trillion ($600 million) loss is no cause for alarm, see why
Call your girls to order  —  Abike Dabiri tells Arise TV owner
Veteran Nollywood actor Adewale Adeyemo is dead