86-yr-old woman recalls how Ikorodu serial rapist assaulted her to a state of coma
An 86-year-old woman has revealed that the arrested serial rapist and murderer that has been terrorising Ikorodu also raped her to a state of comatose.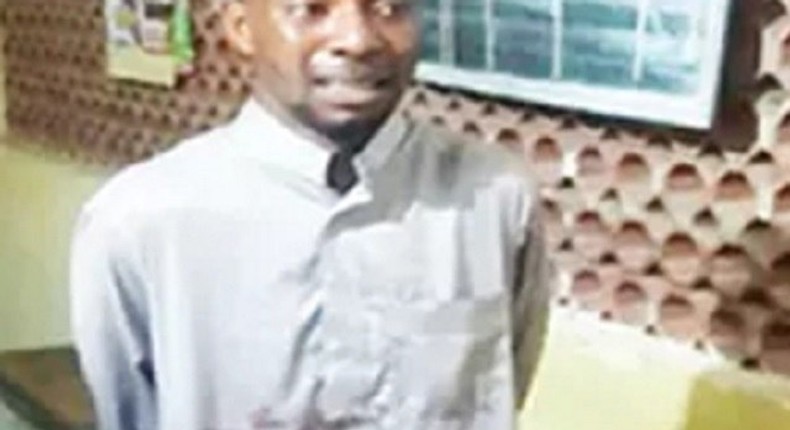 With the arrest of the alleged serial
Narrating her experience on how Badoo raped her, the octogenarian who lives in Oke Ota, Ibeshe area of Ikorodu, claimed she was attacked on June 5, two weeks before the suspect allegedly raped and murdered a 27-year-old teacher, Grace Jubreel in her home in the area.
Expressing happiness that her alleged attacker has been nabbed, Madam Jimoh said she was so devastated at the way the young man defiled her, an act which landed her in the hospital.
"I was sleeping when the man entered my room through the backyard at about 1am. He had a knife with him and threatened to kill me if I did not cooperate with him.
I could have shouted, but he threatened to kill me and so I kept quiet. In the process, he chopped off my nose and took me outside where he raped me.
I was conscious initially, but became unconscious after losing much blood. I did not know what transpired thereafter, but I woke up in the hospital where my son later told me I lost my nose to an attack.
The attack has affected my health as I still have bruises on my legs. My health is no longer as it used to be. But I have found solace in God."
The suspect was sighted by some members of the community during the weekend and could have been lynched to death but if not for the traditional ruler of the area who insisted that he handed over to the police.
He was then rescued by operatives of the Rapid Response Squad (RRS), of the State Police Command, who rescued him from the angry crowd.
JOIN OUR PULSE COMMUNITY!
Recommended articles
Top 10 most ethnically diverse countries in Africa
African countries with the cheapest household electricity prices
Top 10 African countries producing Palm Oil
Top 10 African cities with the highest population growth from 2022 to 2023
Kenyans in diaspora tend to send more money home the weaker the Kenyan shilling gets
PTAD set to unveil "I Am Alive" confirmation portal for pensioners
Train crash: Bus driver begs for forgiveness after psychiatric, drug tests
Top 10 African countries with the most transparent GDP data
5 ranking PDP lawmakers who became Labour Party casualties