It has been five years since his last project and in the first month of 2019, Timaya's re-modeled character is fused into one with his music on Chulo Vibes.
Timaya has been in the game for close to 15 years, a top tier sound specialist who has been a dominant presence worthy of legendary status based off his impact and consistency.
A decade and a half later, the man from Bayelsa is still here and even if his name doesn't exactly carry the same weight like it did when he released his debut album, ''True Story'' in 2006, his longevity and growth is one that continues to deserve praise.
From the rugged looking character who cried out on 'Dem Mama', Timaya's noisy, raw and brash ghetto inspired sound has witnessed progression into something more refined, more fun and more finessed to sit comfortably in the mix of modern sound.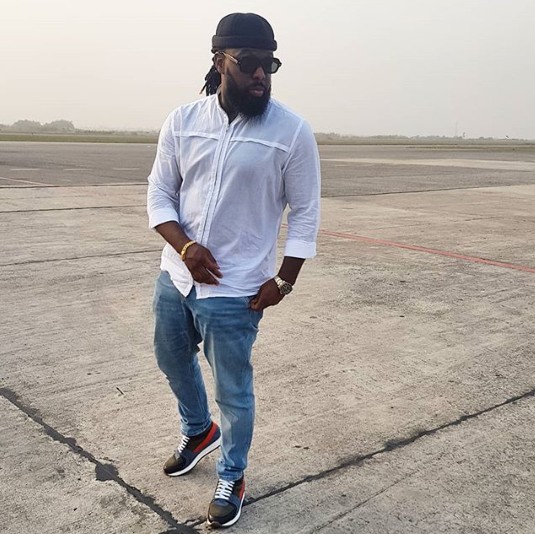 In his five years absence, Timaya has also taken time out to switch up his brand, transforming his personality and looks into that of a fashion symbol, all present with his beards and signature bath robes, in a way that has guarded his position as one of the most visible faces on the scene.
While on the other hand, he is a lover boy, one not overly concerned with projecting his 'badman' image, that musician who just loves life and with this new identity comes the nickname, 'Papi Chulo', a name he is constantly called in the music circles and literally translates to 'Handsome Daddy.'
And the fittingly titled, ''Chulo Vibes'' is a reflection of himself as an artist presently, an EP all about the perfect groove.
The EP warms up with the previously released single, 'Balance', a deserving standout track where the chord progressions of the beat is infectious and despite inviting you to the dancefloor also allows Timaya tell his story.
The opener also affords him to declare the EP's intent, ''All I want to do is make the world smile, and music I dey do is my only substance, and I really got plans to make the world dance.''
The 9 track project is finely weaved along relatable themes as he continues at the exact pace on the dreamy melodious 'Mood', 'Happy' and 'I Can't Kill Myself', where he embraces his criticisms and career triumphs.
''Many many years me I don dey go, 'Rock D Mic' me I rock the show, many many hits songs wey I go, still dem go say me I no dey try''
Guest contributions are lean and cuts across continents as he is assisted by Burna Boy on 'Pull Up', a chewy banger that despite promising much more still managed to deliver something worthy.
Tanzanian singer Alikaba assists him on 'Number One' which is written from the perspective of someone impressed by his own game while Trinidadian Machel Montano who recently released his 45th studio album complements him on 'Happy.'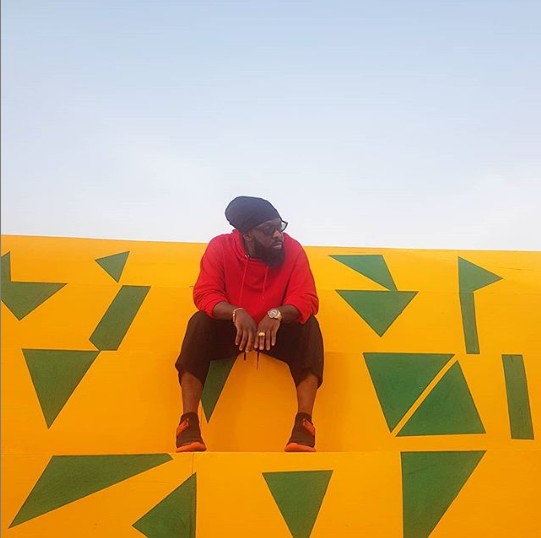 Timaya's lover boy mode works wonderfully on 'Obrigado' where he brings the tempo down a few notch and honestly declares that he is not ''ready to walk down the aisle'' while 'Stoopid' brings the project to a perfect 360 ending.
Timaya does not shy away from what he stands for, his music is not about wonderfully poetic laced anthems or fascinating stories, he just wants to party and that is why 'Chulo Vibes' is all about; feel-good upbeat sounds with sprinkles of his love tales. Thankfully this time he saves us from the repeated bum-bum rhetoric that has become his thing of late.
The hypnotic sing-song choruses and rhythmic trademarks makes majority of the songs immediately infectious while production is uniformly bright matching his vocal performance.
Ultimately, 'Chulo Vibes' makes for a fun and easy listen, collection of finely crafted singles and packed with summer breeze type catchy dance-hall anthems sprinkled with spots of lyrical moments.
This may not be the very excellent output that his five year absence deserves but it will be hard to point to any bad song here and it delivers something undeniably enjoyable.
Rating: 3.5/5
Ratings
1 - Dull
2 - Boring
2.5 - Average
3 - Worth Checking Out
3.5 - Hot
4 - Smoking Hot
4.5 - Amazing
5 - Perfection