Actress signs deal with agency representing Angelina Jolie and Johnny Depp
Genevieve Nnaji has joined top Hollywood stars like Angelina Jolie and Johnny Depp on the wings of talent agency, UTA.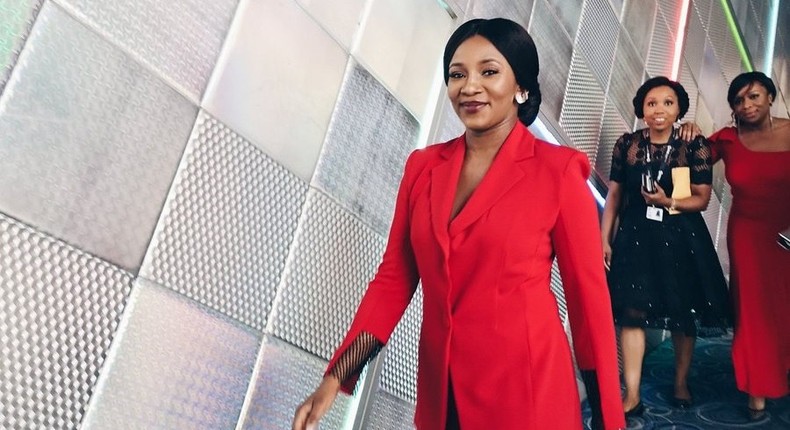 The Nigerian star actress inked the deal with UTA for representation in film, TV, and production recently, Deadline reports.
The agency also represents Gwyneth Paltrow, Channing Tatum, Nicholas Hoult, Ewan McGregor, Kim Soo Hyun and Liv Tyler.
The deal, it is also been suspected, will see the 'Lion heart' actress collaborating with top Hollywood filmmakers to produce movies from African and Nigerian stories.
UTA is one of the biggest talent agencies in the world that represents many of the world's most acclaimed figures in every current and emerging area of entertainment and media, including motion pictures, television, music, digital, broadcast news, books, theatre, video games, fine art and live entertainment.
ece-auto-gen
The agency is also globally recognized in the areas of film finance, film packaging, branding, licensing, endorsements and representation of production talent.
Netflix buys Genevieve Nnaji's 'Lion heart' before premiere
Netflix announced its acquisition of the rights of Genevieve Nnaji's comedy 'Lion Heart' just before the its premiere on Saturday, September 8, 2018.
In a report by Variety, Netflix announced that it has bought over the worldwide rights to 'Lion Heart' on Friday, September 7, 2018.
ece-auto-gen
Genevieve Nnaji appeared on CNN as a guest of Richard Quest on Tuesday, September 11, where she spoke on her Netflix acquired film, 'Lionheart'.
Speaking with Richard Quest, Genevieve discussed on her movie's acquisition by Netflix, how she was able to gather funds for the production of the movie and the chances of Nollywood gaining global acceptance.
"I think the authenticity of the story which was what I loved about it. It provided an environment where I could showcase the things that made me proud of our culture, our talent and our values. We focused on quality this time," she told CNN's Richard Quest on Quest Means Business.
On how she was able to put the movie together, ''For money, we had to self-fund unfortunately, she says, we don't have adequate funding for movies that we actually intend to go global, there isn't that provision yet.''
She also explained that Nollywood stands a good chance of going global anytime soon, but she sees language as the only problem that stands as a barrier.
JOIN OUR PULSE COMMUNITY!
Recommended articles
'BBTitans': Big Brother tasks housemates to give cookies to their loves and favourite persons
'BBTitans': Big Brother asks Kanaga Jnr to leave the house to treat injured finger
How Spotify's 100 Best African Love Songs playlist was built
'Grammy nominee wey dey live for trenches' - Peter Okoye blasts Seun Kuti for comments about Peter Obi
'BBTitans': Housemates defy Biggie's warnings as they have a go at each other again
'BBTitans': Yemi corrects public perception about him, says he's not a s*x addict
'The Real Housewives' franchise extends to Nairobi
'BBTitans': Yemi back in bed with Khosi, shares kiss with Blue Aiva after
Afro-pop sensation Lojay is Apple Music's latest Africa Rising recipient