Would born again Lynxxx lose his female fans?
Now that Lynxxx is a man of God he might see his female fan base shrink.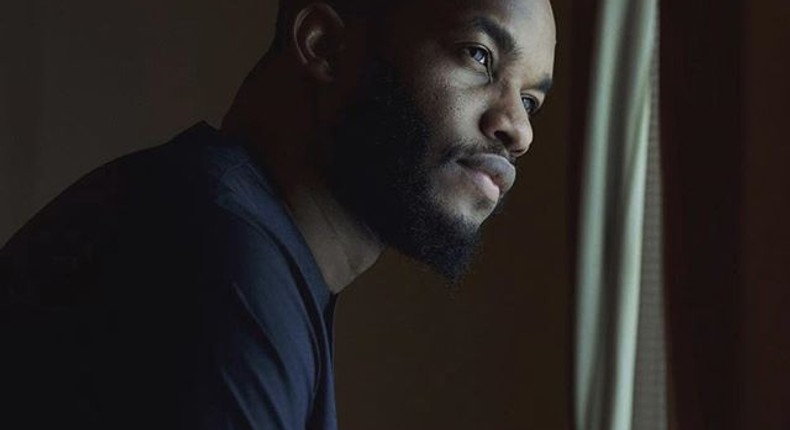 It's no news that Nigerian rapper
For a few months now, Lynxxx has been dishing spiritual based advice to his fans on his Instagram page.
In April, 2016 Lynxxx shared his words of wisdom on what to look for in a soul mate. "What is a soul mate if he doesn't care about your soul? What is a soul mate if she constantly leads you to sin?"
"A soul mate should nurture and encourage growth, personal/spiritual development and be willing to sacrifice at all times while you both walk in purpose.
"There's a fine distinct line between casually dating someone and finding a soulmate. You can't be a soul mate and focus on the body. We all need to look within and realize what situations we are surrounded by and do the needful."
He further wrote "If you find a rib that doesn't fit, stop trying to make it work, it's not yours. Let it go to avoid further complications. A real soul after God's heart wouldn't be after your pants."
Much has been written about Lynxxx's turnaround as the music industry's bad boy to the spirit filled rapper. In April, 2016 this is what I wrote about Lynxxx's new found faith. "This indeed is 180 degrees change from Lynxxx who was regarded as a Casanova in the music business and a lover of pleasure. He belonged to  a crew that loved to party and have fun with hot ladies."
Now that Lynxxx is on the straight and narrow path it would be interesting to see if he loses a chunk of his female fans. He has always been a ladies man and even though his musical output isn't prolific the amount of ladies who drool over him rival that of some big music stars in the country.
The effect of Lynxxx's born again lifestyle on his female fan base is still yet to be seen. He released a new single yesterday (May 25, 2016) so it is still early to tell.
Although it must be stated that there has been no significant drop in Lynxxx's followers on Instagram. He also still gets a lot of comments from the ladies and has not received any backlash from his sometimes conservative doctrine.
Maybe, just maybe Lynxxx will still go on to have a sizable female audience now that he is born again. Being with God might even make him more attractive to women. Yet is still early days. More than a few celebs who went the way of the Lord lost their female fans.
JOIN OUR PULSE COMMUNITY!
Recommended articles
Kizz Daniel hints at separation from fiancée
Guchi releases exciting new two single-pack 'All Over You & Mon Bébé'
CKay drops new single 'Nwayi'
Breakout sensation Basil drops debut single 'Vibration'
Burna Boy releases first single of 2023 'Sittin' On Top Of The World'
Inside the making of Xavier Ighorodje's new series 'Anatomy of a Predator' [Exclusive]
'The Little Mermaid' swims to the top with ₦31 million
Olamide drops new single 'New Religion' featuring Asake, announces date for new album
Dakore Akande recounts struggles with postpartum depression