Actress apologises for fiancé drama
Things might not be exactly over between Lindsay Lohan and Egor Tarabasov, as she has blamed her drastic actions over the weekend on fear and sadness.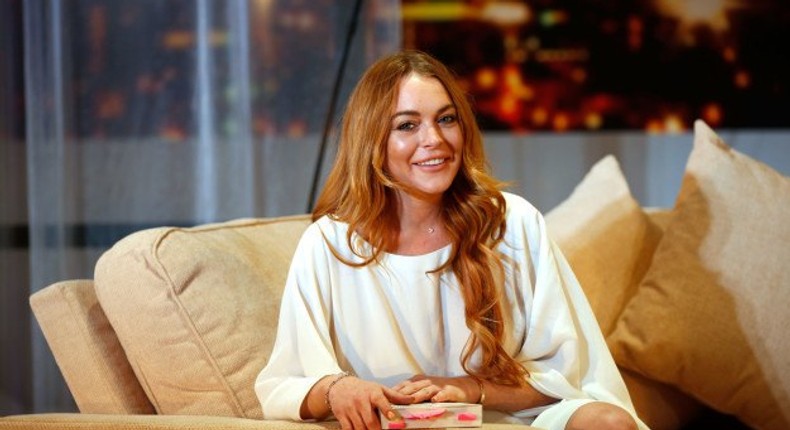 The Hollywood actress took to her Instagram page yesterday, July 26, 2016, to apologise to her fans for her reaction to whatever really went on between herself and the 23-year-old Russian heir.
In the statement she shared, Lohan blamed her very public reaction on fear and sadness, adding that she had made mistakes before now which unfortunately, always ended up in the media.
Sharing a photo of herself on a boat, Lohan wrote:
"Dear friends. I'm good and well. #ATM I am taking time for myself with good friends. I am sorry that I've exposed certain private matters recently.
"I was acting out of fear and sadness … We all make mistakes. Sadly mine have always been so public. I have done a lot of soul searching in the past years, and I should have been more clear minded rather than distract from the good heart that I have."
Going on to address previous Instagram posts where she accused Egor of cheating, before asking people to stay out of her business, Lohan said:
"Social media comes with the territory of the business and the world we now live in. My intentions were not meant to send mixed messages.
"Maybe things can be fixed... Maybe not.. I hope they can. But I am 30 years old and I do deserve a #GENTLEgiant Life is about love and light. Not anger. Thank you to those who stand by my side."
Lohan's post seems to connote that things might not be totally irreparable between herself and Egor, even after she accused him of trying to strangle her and her father, Micheal Lohan, threatening to deal with him if anything happened to his daughter.
It seems hard to see how one could forgive any of these allegations but then again, we hardly know what led to these issues in the first place.
Micheal has also revealed that his daughter has been keeping him up to date on the issues, telling Us Weekly that Tarabasov has been mostly unreachable since last weekend.
"She has been texting me back and forth that she's OK but Tarabasov is off the radar, and he has been off the radar since this happened.
"She said he cheated. I don't think she would say that if it wasn't true. Things happen. I don't know what their relationship is like. Relationships take twists and turns, what are you going to do?"
Lindsay who has been reportedly described as unstable in times past, may have to do an overhaul of her life once again.
JOIN OUR PULSE COMMUNITY!
Recommended articles
Diddy has had enough of the sexual assault allegations against him
Why I went for Big Brother Naija back in 2018 – Bam Bam
'I had preeclampsia and nearly lost my baby Zendaya' - BBNaija star Bam Bam
Top 10 male & female duets in the Nigerian music industry since 2000
Davido's 'Timeless' makes Billboard Staff list for Top 50 albums of 2023
Hip Hop star Psycho YP drops deluxe version of acclaimed EP 'Osapa London'
Ola Jayce FT Tyni Tonzie & Drayn 06 — 'Natural'
If Angelina Jolie was starting her career today, she says she wouldn't go with acting
Rising Afro-fusion sensation Pawzz unveils music video for his 'Ogaranya'