Here's what Teni wants written on her grave when she passes away
She believes that living her life on her own terms brings her the most happiness.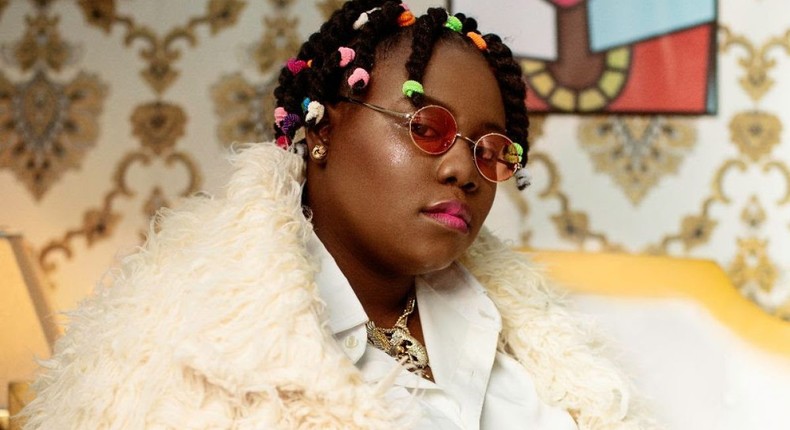 Nigerian singer Teniola Apata already knows what she wants her headstone to say when she dies.
Speaking as a guest on the Tea With Tey podcast, the singer stressed that she wants her headstone to have 'She lived life on her own terms' written on it because that is her current philosophy. Teni stressed that she intends to live her life how she wants to because the day that she dies, she will die with her hopes and dreams.
She said, "On my grave I want them to write 'She lived life on her own terms.' Yes I want to die happy, I'm going to die empty. A lot of people are carrying so much greatness in them but are so afraid to express themselves. Trust me, the graveyard is full of so many dreams and talents, things that could have changed the world."
Going on, she backed up her philosophy stressing that people would always have something to say about other people, no matter what they do. She added that there are people who hate her for no reason and people who talk bad about her behind her after benefiting from her.
The singer added, "And you see the fear of what will people say, people will never stop talking I swear to God. There's people I've done good for that hate me, there's people I have helped that you will go outside and they will talk ill of me. No matter what you do, there will be somebody that will not like what you are doing."
Teni stressed that everybody dies one day, and she is going to make sure that she stays true to herself every step of the way. Going further she emphasised that she is not chasing acceptance from anyone but herself.
In her words, "I'm not living my life to beg for your acceptance, the most important acceptance is me accepting myself, anything outside of that, I can't help you I'm sorry, I'm going to be myself in every way possible."
She also charged people to live by the same philosophy and do what makes them happy.
See the full interview below:
JOIN OUR PULSE COMMUNITY!
Recommended articles
Ayoba and Boomplay announce cross-platform partnership
Some A-list artists will go hungry this December - Shallipopi's Official Dj
Wale Ojo & Genoveva Umeh on method acting, Nollywood & Amazon Prime's 'Breath of Life'
South-South rap star Dr. Barz excites on new single 'Dosa'
Spotify documents the resurgence of African gospel music
Rapper Kodak Black bursted for cocaine possession again, this time in Florida
Seyi Vibez shows artistic evolution on 'NAHAMciaga' EP [Review]
I converted to Islam out of love for my husband - Mercy Aigbe
Nigerian rapper Oladips clears the air on 'fake death' saga, apologises