'I only donated $900,000' - Billionaire denies donating $14m to US University
"These donations include scholarships to beneficiaries from the Universities of Uyo, Port Harcourt, Calabar and University of Nigeria, Nsukka, amongst others.'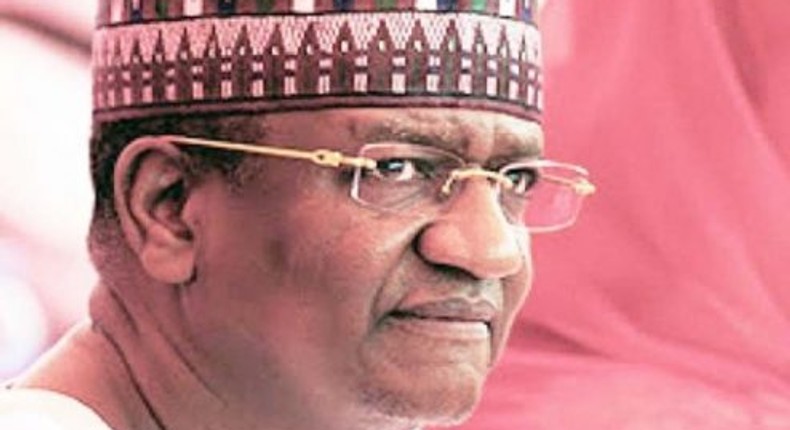 Indimi. who revealed in a statement that he only donated $900,000, said he did not donate the figure being credited to him and for which he was being vilified.
In his statement which he titled "The Prodigal Billionaire," he listed Universities of Uyo, Port Harcourt, Calabar and University of Nigeria, Nsukka among institutions of higher learning in Nigeria to which he and his company had extended considerable financial support running into billions of Naira in recent years.
Below is the full text of the statement from Oriental, endorsed by its chairman, Indimi:
"Following recent online, and media coverage of a donation made by our Chairman, Dr Alhaji Muhammadu Indimi, we find it necessary to provide clarity on the nature of the relationship with Lynn University, and Oriental's operations in and commitment to the Niger Delta. "Contrary to reports circulating, neither Oriental, nor our Chairman, donated US$14 million to Lynn University. This figure is unsubstantiated, inaccurate and misleading.
"The figure jointly donated by Oriental and former partner, Afren Plc, to Lynn University, a University from which Dr. Indimi and nine of his children have received nine Bachelors, five Masters, and one Doctorate degree, is $900,000.
"Oriental Energy is a proud indigenous oil company with a steadfast commitment to investing positively and purposefully in the communities where we have operations and beyond.
"Oriental is particularly committed to fostering and supporting the development of education and indigenous technical skills, as a fundamental pillar for long term sustainable development. We understand that without adequate investment in the education of the youth, there will be no sustainable economic growth.
"This is why the organisation has, over a four-year period, contributed billions of Naira to the communities where we operate in Nigeria.
"These donations include scholarships to beneficiaries from the Universities of Uyo, Port Harcourt, Calabar and University of Nigeria, Nsukka, amongst others, the development of University Of Port Harcourt's digital library, the re-habilitation of the University of Uyo's Petroleum Institute, infrastructure development in our host communities, as well as donations towards support for Internally Displaced People in the North East of Nigeria, and victims of terrorism.
"Oriental Energy Resources will continue to protect its reputation and reiterate its commitment to the Nigerian community particularly in instances like this where journalistic due diligence would have disproved the unsubstantiated rumors."
JOIN OUR PULSE COMMUNITY!
Recommended articles
Rick Ross declares interest in Ayra Starr
Nigerian actor Hawwal Ogungbadero, 29 others set Guinness World Record for longest recording session
Nigerians express concern over immediate implementation of subsidy removal
10 African countries with the lowest digital quality of life index
Study shows men have been peeing wrong; they ought to sit and not stand
Shaffy Bello opens up about her split from husband after 25-year marriage
Fuel prices will go down after removal of subsidy, says NNPC CEO Kyari
Nigerians react as Tinubu's daughter declares self as Iyaloja General of Nigeria
Veteran Nollywood actor Adewale Adeyemo is dead