'We are ready to take over from Oritsejafor'
"Buhari has nothing to do with CAN, it is just a blackmail by mischief makers who want to drag the name of the President into their gimmicks."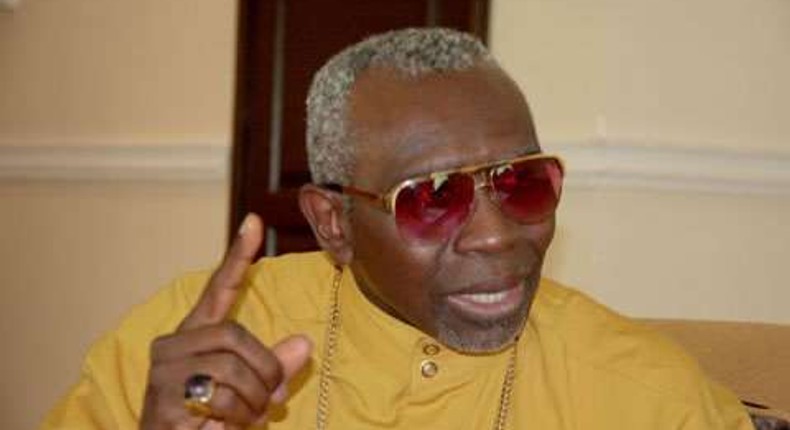 Treasurer of the Northern CAN, Pastor Haruna Karatu said having a Northerner as president is not wrong.
"There is nothing wrong with having a Northerner as CAN President; after all CAN started from the North. The Presidency of CAN is not for the South only.
"Buhari has nothing to do with CAN, it is just a blackmail by mischief makers who want to drag the name of the President into their gimmicks," Karatu  said in Kaduna.
Ex-Chairman of the North-East CAN, Rev. Shuaibu Byal, also supported this claim, saying "CAN started in the north in 1964 and became national in 1976.
"Since then, Northern Christians have never shown interest in the leadership of CAN, apart from John Onaiyekan who is from Kogi State.
"All we do is to support anybody, in the believe that Christians are one. We back any president regardless of tribe or region."
"Obasanjo was President of Nigeria when Peter Akinlola became the President of CAN, both from Ogun State. Pastor Ayo Oritsejafor became CAN President from the Niger Delta region at the time Goodluck Jonathan was President of this country.
"So, it is unfortunate for any group to come out and say President Muhammadu Buhari is trying to install a Northern as CAN President. That is a divisive language and we don't encourage such.
"We have Igbo people who became CAN chairmen in the Northern States. We supported Ayo's emergence as President, so if one of us wants to succeed him, how is it a crime?" Byal said.
JOIN OUR PULSE COMMUNITY!
Recommended articles
Lai Mohammed appointed managing partner of international lobbying firm
Masturbation may increase a male primate's chances of impregnating a female - Study
Tanzania could become the top investment destination for Australia
DRC and Angola set aside a 50-year oil block dispute to become joint holders
All you need to know about the sex competition in Sweden
Portable Zazu announces the arrival of sixth child with Yoruba actress
Veteran Nollywood actor Adewale Adeyemo is dead
Naira marginally rises against dollar in 24 hours of Tinubu's presidency
Beautiful Nubia, Tosin Ashafa, others pay tribute to OAU alumnus Abass Oyeyemi