Leading female-focused financial platform, Herconomy births new project - How She Does It Documentary Series
#FeatureByHerconomy Leading financial service and community - Herconomy is steady on a mission to empower women through various means, such as capacity building, enterprise challenges, training sessions, and much more.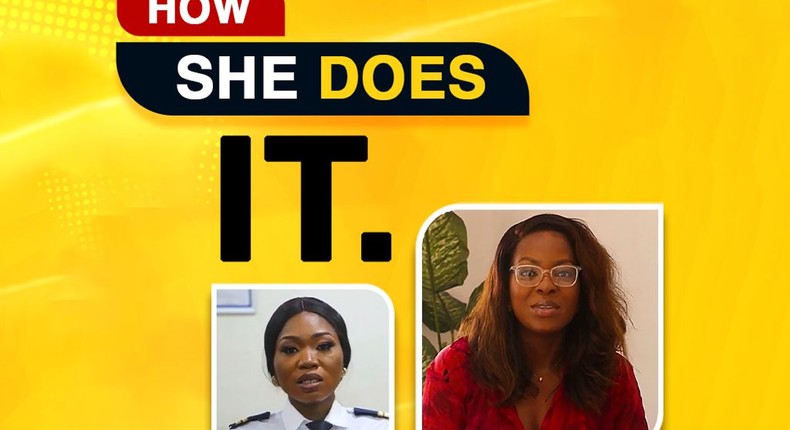 Herconomy is Nigeria's largest community empowering women with resources to succeed, save money, and enjoy discounts.
Since Herconomy's inception in 2019 they have been uplifting and empowering women.
Last year, the woman-focused community championed the Each Woman Bring One Campaign. The campaign was a movement that was launched on World Savings Day, in October 2022. After noticing only 35% of women in Nigeria had formal bank accounts, Herconomy decided to change the narrative with a campaign that sparked growth.
During the course of the campaign, Herconomy teamed up with Anita Adetoye, Delphinator, Daala Oruwari and Phoenix Blvck to encourage women to not only save but to be financially independent. Anita believes that ''Herconomy is a bank for women in Africa and personally it is time for women in Africa to gain their financial freedom.''
In 2023, Herconomy is making even bolder moves by celebrating and uplifting women with the How She Does It project. How She Does It is a documentary series produced by Herconomy to showcase talented women in various industries. The docuseries features episodes on talents such as Atinuke Stanley-Pepple, Imabong Akpan, Mary Edoro, Chidinma Uzoma and Giwa Oluwafunke Ajose.
These women are making significant contributions and accomplishing incredible feats in their various industries. Despite facing numerous obstacles and biases, they continue to break barriers, push boundaries and challenge the status quo. With this docuseries, Herconomy aims to inspire those who have been unable to take the plunge and go after their dreams because they have not seen any visible representation of their dreams or the reality they would like to live.
Herconomy as a woman-focused platform is prioritizing women by shedding light on how women are making significant contributions across different industries.
Speaking about the How She Does It series, Ms Ife Durosinmi-Etti believes ''These stories are set to encourage other women to be confident and showcase what they can bring to the table.''
Herconomy has amazing things planned for 2023 and we can't wait to see it all unfold.
Watch the first episode of the How She Does It series here.
JOIN OUR PULSE COMMUNITY!
Recommended articles
Construction of Tanzania's Sh 61billion humanitarian court to be overseen by Chinese contractors
Unity Bank posts impressive performance in Q1
Nigerian energy transition plan to receive backing from Denmark
First Bank posts impressive earnings in Q1
Food prices continue to rise in April – NBS
Kenya secures $500 million commercial loan from global banks
AfCFTA's promising future: Boosting African trade amidst obstacles
Economist urges FG to heed World Bank warning on multiple exchange rate
FreshYo to reward customers with Mega Millions Promo!