New poll reveals Americans believe sexual allegations against Trump
The new poll conducted found that an overwhelming majority of Americans believe the women who accused Trump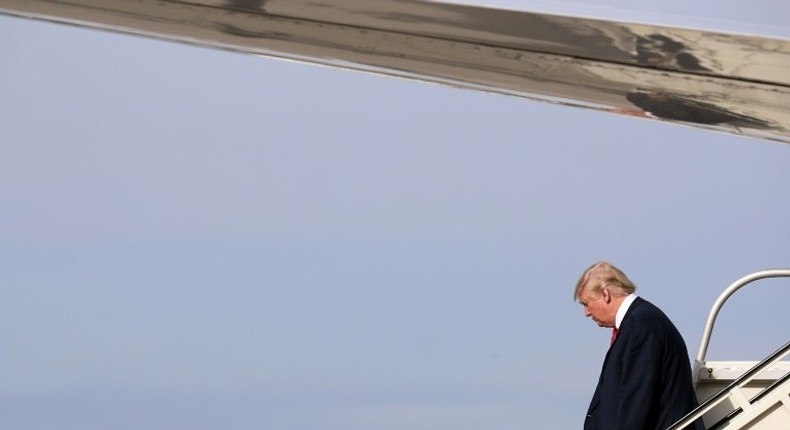 A poll released on Monday in Washington said most Americans believe in the allegations about Trump's sexual misconduct.
The new poll conducted by AP-GFK found that an overwhelming majority of Americans believe the women who accused Trump of kissing or groping them without consent.
The poll found that in spite of the Republican presidential nominee Donald Trump's denial that he never acted sexually aggressive towards women, Americans do not believe him.
AP-GfK poll said more than 70 per cent Americans said they believe Trump's women accusers, adding to Trump's challenges in the presidential election on 8 November.
Even among Trump's supporters, the poll found that 35 per cent think the accusations are probably true.
In a leaked audio clip recorded in 2005, Trump made lewd remarks about an unidentified married woman he hoped to have sex with, boasted about how easy it was to attract women with his celebrity status and even talked about groping women.
Trump was heard saying "When you're a star, women let you do anything", including kissing them.
Though Trump later apologised for what he called the "locker room banter" in the audio, he claimed that his Democratic rival Hillary Clinton's husband, former President Bill Clinton, "has said far worse to me on the golf course, not even close."
Since the second presidential debate on Oct. 9, at least 11 women have come forward and accused Trump of either kissing or groping them without consent.
The Trump campaign denied all.
JOIN OUR PULSE COMMUNITY!
Recommended articles
Buhari's assets remain the same after 8 years as president
Attend tribunal to show loyalty to Atiku, PDP - Dino challenges Makinde
Bala Mohammed emerges Chairman PDP Governors' Forum
Ondo Assembly elects Oladiji as new Speaker
Bauchi Gov Mohammed calls for unity among PDP members
FG increases trips on Abuja-Kaduna train route
FG moves to ban children below 11 years from writing Common Entrance exams
Akeredolu is alive - Ondo govt reacts to death rumour
Tinubu sends condolence message to India over deadly train crash