Military overthrows Sudanese government in latest African coup
Similar coups have taken place in Mali and Guinea this year.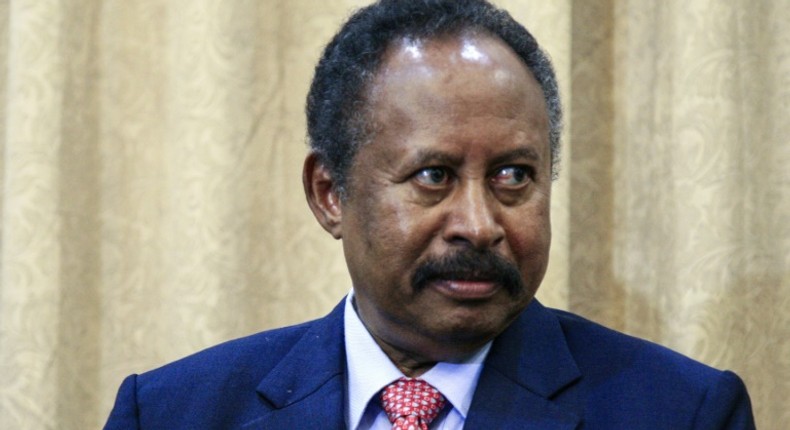 The Sudanese military has overthrown the government on Monday, October 25, 2021, pushing the country into further unrest.
Head of the military, General Abdel-Fattah Burhan, announced that the dissolution of the government was due to political conflicts that have unsettled the country's transition.
He said a new government will soon be appointed by the military to steer the country towards the 2023 elections that will install a democratic government.
Prime Minister Abdallah Hamdok and many other political leaders have been detained, according to the nation's Ministry of Information.
Hamdok's government was formed months after the 2019 removal of Omar al-Bashir who was Sudan's president for nearly 26 years.
The 65-year-old PM said in an interview with CNN on Monday that the coup plotters are affiliated with the former president who has already been convicted and sentenced for corruption, and is in line to be prosecuted by the International Criminal Court (ICC).
21 military officers and many other soldiers were detained last month following a failed coup attempt that was also reportedly sponsored by al-Bashir's supporters.
Hamdok said on Monday his government's success with stabilising the country is making the 'old forces' nervous.
"They've always had the dream of coming back," he said.
A state of emergency has been declared by the military, but pro-democracy protesters took to the streets in Khartoum, the country's capital, demanding a reversal of the coup.
Internet services have also reportedly been cut across the country, and access roads and bridges connecting with Khartoum closed.
Early reports of a crackdown by security forces on protesters have indicated that over a dozen have been injured.
Similar coups have taken place in Mali and Guinea this year, fueling fears more might break out on the continent.
JOIN OUR PULSE COMMUNITY!
Recommended articles
COVID-19: Nigeria records 167 new cases, zero death
Dr Fauci assures Nigerians of COVID-19 Vaccine booster shots' efficacy
NANS gives UK mission 72 hours to remove Nigeria from travel ban list
Troops prevent IPOB/ESN from attacking 2 Imo communities, defuses IEDs
Nigeria's rich cultures come alive in New York
Delivering vaccines via drones to commence soon in Côte d'Ivoire, Cross River, Kaduna
Court to decide Atiku's citizenship eligibility status Feb 21
Let's seal cracks in our party now to prevent further defection - APC South Africa
Here's why young people aren't buying Sanwo-Olu's Peace Walk [Pulse Editor's Opinion]