Viral phenomenon shows how much Nigerians are willing to spend on data
At the last count, the #HalleluyahChallenge has already surpassed 60,000 viewers at a time, in just 14 days.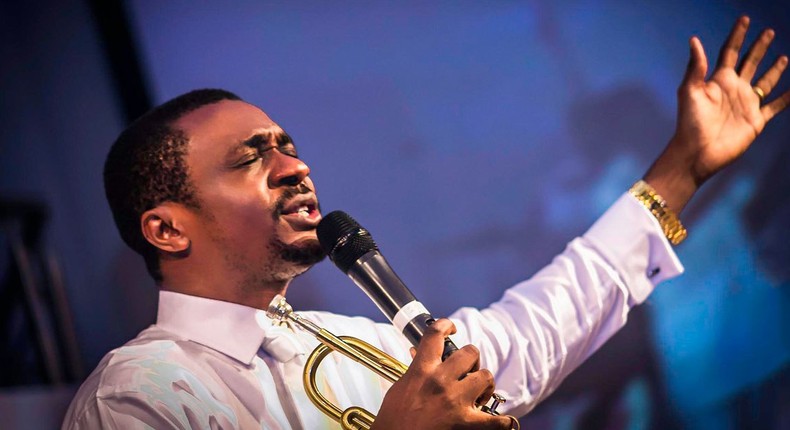 If you have not heard of the
At the last count, the #HalleluyahChallenge, which involves one-hour praise sessions at midnight every day via Instagram's livestreaming tool, has already surpassed 60,000 viewers at a time, in just 14 days. There is no Nigerian livestreaming event in recent memory that has achieved this much virality and that is no coincidence.
The basic premise behind the whole thing is for christians, regardless of denomination to join Bassey, who is a pastor in The Redeemed Christian Church of God (RCCG), (in spirit from wherever they are or via the Instagram Live stream) for an hour of worship between 12am and 1am everyday for the entire month of June.
According to people who have been following the event, the challenge is inspired by the bible passage Acts 16: 25–26, which tells the story of Paul and Silas' miraculous escape from prison after a session of praise and worship.
The uptake in the amount of Nigerians and Nigerian celebrities who have joined the live broadcast shows just how how entrenched religion is, in Nigerian society. In this case, Nigeria's online community.
Fu'ad Lawal, Senior Associate at Pulse, says, "The only other thing in recent history that has pushed people to 'maximise' the power of the internet is MMM. If Mavrodi had asked Nigerians to stream anything, they would have."
And he has a point. A lot of Nigerian media houses have embraced livestreaming and experimented with various forms of content for the Nigerian audience but the most viewed streams are still related to either religion or money.
Across Nigeria's internet space, religious content is basically guaranteed to garner interest. While there isn't a lot of Live content for religion (save for maybe sermons), the #HalleluyahChallenge lends credence to the fact that if there was, Nigerians wouldn't mind using 300MB (the estimated amount of data needed to watch an hour of an IG Live stream) or more watching it.
Maybe, just maybe, religion will play an important role in how quickly internet adoption spreads to every corner of Nigeria. Or not. Let us know your thoughts on this in the comments section below. We love to hear from you!
JOIN OUR PULSE COMMUNITY!
Recommended articles
Sanwo-Olu inaugurates 10th Lagos State House of Assembly
Alex Otti terminates all revenue enforcement appointments
Senate approves Tinubu's request to appoint 20 special advisers
LAWMA demolishes shanties, clears street traders along Lekki-Epe Expressway
Peter Obi tenders more evidence in Presidential Election Tribunal
Plateau councillors fault suspension by Gov Mutfwang, describe move as illegal
Former US vice president Pence files paperwork formalising bid for presidency
APC governors endorse Abbas, Kalu for Speaker and Deputy Speaker
Bandit attacks leave 37 dead in Sokoto, Gov Aliyu vows action